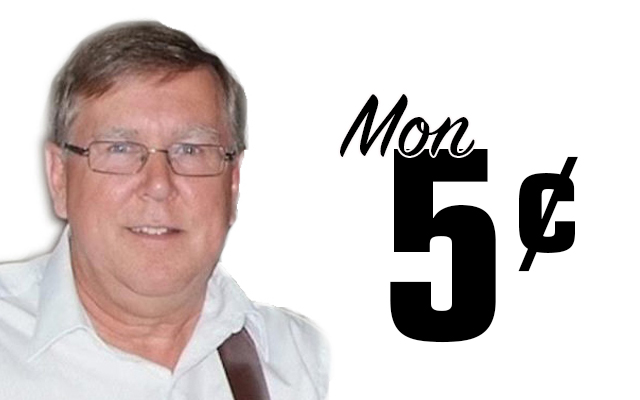 St. John Valley French
The lure of the St. John Valley and the special place it holds in the hearts and souls of its sons and daughters cannot be denied. It is safe to assume that many of those who are forced by circumstances to live "away" from the Valley miss the richness and the cadence of speaking French.
For those of us of a certain age, French is the language we heard in the cradle. The softly whispered words and songs of love breathed by our mothers were in French. In fact, our entire world was in French: our parents, grandparents, neighbors, friends … everyone! French is in our hearts, in our souls, in our genes, and in the deepest part of who we are as human beings.
Our French is a rich and colorful language loaded with brilliant and imaginative expressions, some of which are very similar to those found in Québec, others are similar to those found in Acadia and France, and some are most probably translated from common English expressions. But many others are original and locally produced. But, even when they are borrowed from elsewhere, St. John Valley expressions typically have their own twist and especially their own pronunciations. It is not a pronunciation found in most French dictionaries, but one that is born of everyday use.
Our language is a rich mixture of standard French, Acadian French, English, and Maliseet. It is proudly unique, just like Créole is unique, for example.
Let's set the record straight: Is the so-called Valley French even French at all? Is so-called Texas English even English at all? Is so-called Mexican Spanish even Spanish at all? Of course, they are. The languages simply evolved differently due to an infinite number of factors.
Someone from Presque Isle once asked me if I speak Parisian French. 
"No, I don't." I replied, "Do you guys down here speak London English?" 
'Do I speak Parisian French' is probably one of the stupidest question I have ever been asked. No one expects Mainers to speak London English. Why are we expected to speak Parisian French? It makes no sense at all.
My ancestors came here from France 400 years ago. Why in the world would I speak Parisian French? Why would that impact how I speak French today? Sigh…
Don Levesque is a Grand Isle native who worked in community journalism for almost 35 years. He was the publisher and editor of the St. John Valley Times for 15 years prior to retiring in 2010. He wrote a weekly newspaper column, called Mon 5¢, in the Valley Times for more than 20 years. He has been inducted into the Maine Journalism Hall of Fame and the Maine Franco-American Hall of Fame.