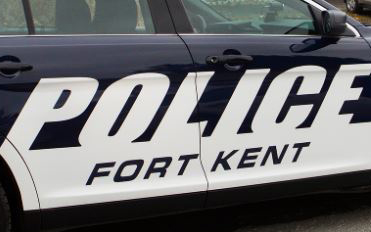 Police arrest Fort Kent man on charge of disorderly conduct
FORT KENT, Maine — Police arrested a Fort Kent man who allegedly caused a disturbance at a local convenience store during the early morning hours of Sunday, Oct. 20.

Someone contacted the Fort Kent Police Department shortly after midnight that Sunday to report that a man at the Circle K store located on Main Street in the downtown area of Fort Kent was "being disruptive and acting very disorderly," according to Police Chief Tom Pelletier.
Officer Curtis Picard looked into the situation, then arrested Bruce Daigle, 26, of Fort Kent. The officer charged Daigle with disorderly conduct. Daigle was allegedly intoxicated at the time of the arrest. 
According to Chief Pelletier, this was the second time within just over three hours that Officer Picard responded to an incident involving Daigle. Shortly after 9 p.m. on Saturday, Oct. 19, Picard was called to a disturbance at a residence on Violette Settlement in the town, at which Daigle was present. The officer did not arrest Daigle at that time. 
The Aroostook County Sheriff's Office assisted at the scene of the disturbance at Circle K. 
Daigle posted bail and will appear Monday, Dec. 2, at Fort Kent District Court.