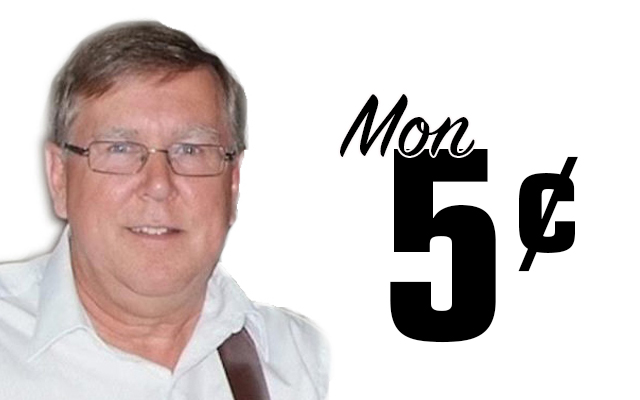 On being a Dinosaur(e)
Today I feel like a dinosaur. An aging French-speaking dinosaur lost in a jungle of English-speaking others. I am surviving in an ever-shrinking bubble of French. This feeling usually doesn't last long and maybe I'll feel differently tomorrow, but today I feel like a dinosaure.

The way things are going, I'm afraid that, very soon, the Valley will become like the rest of New England: no French left anywhere except for a few foods that we'll eat once a year while brushing lightly over the superficialities of our vanishing culture and heritage.
Mais, y a encore du monde qui travaille pour sauver notre belle langue française pi notre culture. Y a L'Association Française du haut de la Vallée Saint-Jean (Club Français) qui fait une très bonne jobbe avec une pré-maternel en français et des garderies bilingue après l'école; y a les enseignant(e)s de français; pi le Maine Acadian Heritage Council qui travaille avec nos historical societies. 
Les enfants apprennent le français plus facilement quand qu'ils sont jeunes, everybody knows this. Mais ça finis la. Y a pu trop-trop d'français dans nos écoles ni dans notre société. Après une an ou deux dans une classe en français, French disappears from our children's lives.
La seul chôse qui nous reste c'est: "If you want to speak with your grandmother, y faut que tu parle francais, chérie." But, when memére passes away, trop souvent le français part avec elle.
J'souhaite que c'est pas trop tard pour virée ça de bords, but I'm not sure, you know? J'aime penser que toute va s'arranger tous seul pi le français va fleurir icitte pour des générations, ainsi soit-il. Mais, j'sais mieux que ça. I know that it will not happen by itself and I know that it will not be easy nor inexpensive.
Anyways, j'veut pas vous prêcher and bring everybody down. It's just that … I don't know… Ont aimerais b'en pouvoir vive en français par icitte jusqu'a amen. Mais amen arrive trop vite pour moué.
We can't live in the past. But is our future written in the stars seulement en anglais?
I'll most probably be optimistic again tomorrow, mais aujourd'hui j'feel comme un dinosaur.
NOTE: I just finished re-reading "Voyages: A Maine Franco-American Reader," edited by Nelson Madore and Barry Rodriques, and I feel like I have seen our bleak linguistic future as assimilation gobbles up our youth. I'll feel better tomorrow.
Don Levesque is a Grand Isle native who worked in community journalism for almost 35 years. He was the publisher and editor of the St. John Valley Times for 15 years prior to retiring in 2010. He wrote a weekly newspaper column, called Mon 5¢, in the Valley Times for more than 20 years. He has been inducted into the Maine Journalism Hall of Fame and the Maine Franco-American Hall of Fame.