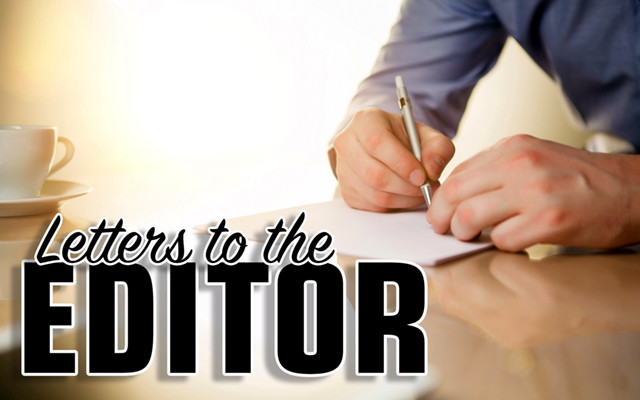 Rogue Trump
To the editor:
Trump's alluded remark to have the whistleblower and staff who gave him info treated as traitors and possibly executed was the last straw for me (The whistleblower is not a traitor but Trump is his own worst enemy, www.bloomberg.com). 
Trump is a rogue individual who has been humiliated and is now seeking revenge — he is now simply going to lash out at his perceived enemies and put a lot of Americans in harm's way.
Trump has a lot of delusional and fanatic followers who would jump off his tower building for him, so his remark about his staff and whistleblower being  treated as traitors is a cryptic statement to his fanatics that once the culprits are found out who they are, his fanatics are free to execute them! This is dangerous rhetoric on his part. It portrays a man now lost in his egotistical and delusions of grandeur. If he can say this about patriotic Americans doing their patriotic duties, he can do this with anyone. 
Under 18 USC Code, Trump committed a crime in his trying to get the leader of Ukraine to find dirt on Biden's son so that Trump could use it in his campaign against Biden (whistleblower complaint, www.documentcloud.org). This is why an impeachment inquiry has been started to determine if Trump did in fact break the law. 
On Sept. 26, it was disclosed that Trump and his staff tried to hide the transcript and cover up it up by hiding it in a separate server not meant for such storage — shades of Hillary allegations against Hillary Clinton by Republicans and their vicious campaign against her. Also disclosed was the fact that William Barr was part of this whole Trump machination: so when the Department of National Intelligence sent the whistleblower transcript to the Department of Justice, which Barr heads, it was summarily determined that it was not viable, so it wasn't sent to Congress for further action. This is collusion and cover-up, pure and simple.
The fact that Republicans who fanatically support Trump totally deny the criminal allegations against Trump is also disturbing: here we have supposed citizens of the United States actively trying to suppress possible criminal activity against a sitting president to protect their economic , ideological, and political interests.
Trump needs to be impeached. He has now become a dangerous individual with immense power to do much harm to America and American citizens. Further congressional investigation will determine if in fact he, and others, did commit these crimes and who then tried to cover it up.  
James P. Chasse
St. Agatha