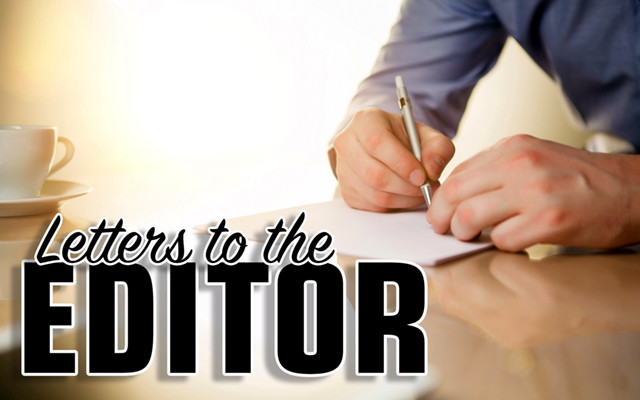 Corporate greed and avarice
To the editor:
What do you call a corporate entity worth billions who last November unilaterally, and in secret, planned to close five plants, move one plant to Mexico, eliminate 14,000 jobs, start making Chevy Blazers in Mexico, whose CEO receives $22 million in annual salary, all while they talk of laying off workers and closing factories?

I call it monumental greed and avarice.
That is why GM workers are on strike. They are trying to do what Trump and greedy corporate leaders can't do: no movement of plants to Mexico, no worker layoffs, more hiring, "better wages, health care, profit sharing, job security," according to msn.com.  GM, of course, disagrees with all this and said they did offer some concessions — I assume only after the union made the GM plans public.
According to economist Edward N, Wolff, "The wealthiest 1 percent of American households own 40 percent of the country's wealth." 
Let me break that down. There are 331 million citizens, 1 percent of which is 3.3 million. Total US wealth, according to the Wall Street Journal, is $100 trillion.   So 3.3 million citizens own $40 trillion, while 328 million citizens own $60 trillion. That averages out to $12 million each for the 1 percent and $182,370 thousand for each of the 329 million citizens. 
These, of course, are rough distribution estimates, as there are lots of billionaires, millionaires and a very large number of very poor citizens. For example there are roughly 128 million workers in the U.S., according to Statista.com, while Washingtonsblog.com says 51 percent (64 million) make less than $30,000 (the federal poverty level is $28,410), while 28 percent (36 million) make less than $20,000. This is a massive and unequal distribution of wealth, and it is getting worse.
Workers create wealth in America. From unpaid slaves in the 19th century, to low paid workers in the mills and factories in the north up to the mid-20th century, to small farmers, workers were, and still are, the basis, in one manner or form, of all the wealth that exists in America today. Workers created the great American middle class that powered this great rise in wealth. Once workers were paid equitable wages (with the help of unions), they spent that money to fuel that middle-class rise. 
Today that dynamic is fast disappearing as way too much money is being concentrated to way too few Americans who do not spend that money. The middle class is fast disappearing and, if not fixed soon, so will America. The American worker needs to share more in corporate profits they help make and be paid livable wages along with commensurable benefits. 
A healthy and well paid workforce translates into a healthy nation, but sad to say, that is simply not the case today.
James P. Chasse
St Agatha, Me