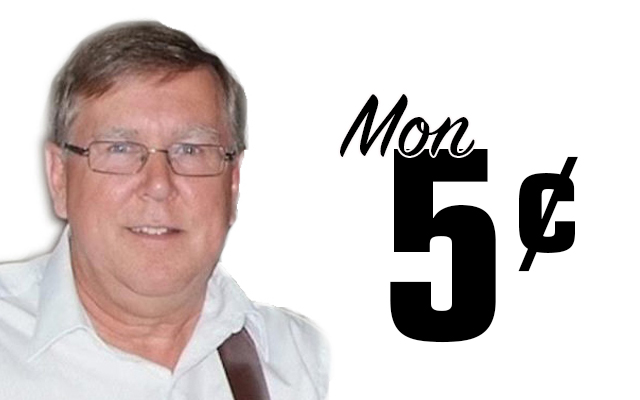 Happy birthday, St. John Valley ~ Bonne fête, Vallée Saint-Jean
A group of refugees came here more than 230 years ago. They landed somewhere around Saint David and were welcomed by local residents who helped them settle down.
C'est ça notre heritage.
A small group of Acadians who had somehow escaped the forced deportation of their friends and neighbors 30 years earlier in Acadie eventually found their way to the Valley.
Ils cherchais la paix. They wanted to be free to practice their religion, de parler français, d'être laissés tranquille.
Of course, the Maliseets had been here for thousands of years. If not for them, the early pioneers may not have survived.
Mais les Malecites les ont souhaité la bienvenue. The Maliseets extended a hand to the refugees and helped them survive. It was a grand humanitarian gesture that we should never forget.
We can never say enough: Merci, nos amis Malecite, for being so generous and so welcoming.
Si ont est encôre icitte aujourd'hui c'est en cause de nos ancêtres. Drive down to the Acadian Cross site in Saint David and take a minute to read the names at the foot of the big cross monument. Those are the refugees who first set foot in the St. John Valley to find peace. C'est eux autres qu'ont défrichté les terres pi qu'ont él'vé des grosses familles. They overcame all the odds, all the diseases, famines, and countless challenges and built a community we can all be proud of.
Most of you can probably trace your genealogy back to Europe. But, more importantly, you probably also know the name of the first pioneer from your family to come to the Valley seeking a better life.
Tes ancêtres sont mnu icitte pour travailler, pour avoir une famille, pour avoir une avenir. Sont mnu icitte pour rester. And most of them succeeded probably even beyond their greatest dreams. Quand on pense a ça comme y faut, c'est quissement pas croyable.
This year we celebrate the 150th anniversary of several towns in the Valley who all became incorporated in 1869.
Mais y avais des Acadiens icitte depuis 1785.  In other words, ça faisais quissment 100 ans que nos ancêtres étais icitte. Maybe it just took that long for the state of  Maine to notice us. 
I believe we have a right to be proud of the Saint John Valley.
Ont a le droit d'être fier de notre che' nous pi d'être fier de nos familles.
We have a right to be proud of our communities.
We have a right to be proud of our neighborhoods.
Ont a le droit d'être fier de nos ancêtres and we also have a right be proud of what each one of us has accomplished.
Bonne fête, St. John Valley, and many happy returns.
Don Levesque is a Grand Isle native who worked in community journalism for almost 35 years. He was the publisher and editor of the St. John Valley Times for 15 years prior to retiring in 2010. He wrote a weekly newspaper column, called Mon 5¢, in the Valley Times for more than 20 years. He has been inducted into the Maine Journalism Hall of Fame and the Maine Franco-American Hall of Fame.