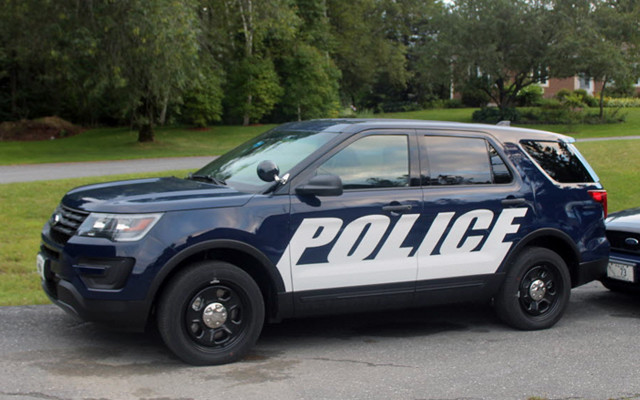 FKPD
Police cruiser for the Fort Kent Police Department. (Jessica Potila | SJVT/FhF)
Fort Kent man found lying on Heritage Trail facing charges
FORT KENT, Maine — A passerby reported a male who appeared to be in need of medical assistance on the Heritage Trail in Fort Kent on Sunday, July 28. 
Officers Connor Lapierre and Lucas Gendreau of the Fort Kent Police Department responded to the scene at around 6 a.m. and found Randy Babin, 29, of Fort Kent lying on the ground near an ATV on the portion of the Heritage Trail located behind the McDonald's restaurant. 
Ambulance Service Inc. and volunteer members of Fort Kent Fire Department also responded to the call and offered medical attention, which Babin refused.
Upon investigation, police charged Babin with unlawful possession of scheduled drugs and operating an ATV on a closed trail. 
"That particular part of the trail is a walking/bicycling trail and is not authorized for ATV traffic," said Fort Kent Police Chief Tom Pelletier.
Babin is scheduled to appear Monday, Sept. 16, at Fort Kent District Court.