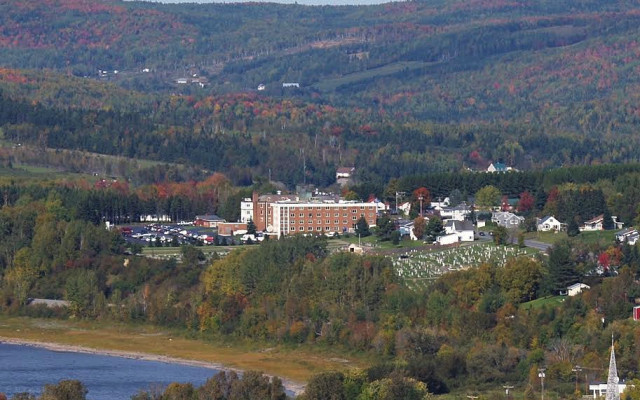 SJ-NMMCgreat-30-16.jpg
Northern Maine Medical Center is nestled among trees with the St. John River nearby in this aerial view of Fort Kent. (Contributed photo)
Fort Kent Rural Health Center in compliance with federal regulations after unannounced inspection
FORT KENT, Maine — Sandra San Antonio, director for Northern Maine Medical Center's Medical Practices, received notification from the Maine Division of Licensing that a recent federal regulatory survey found the hospital's Rural Health Center to be in compliance with the code of federal regulations.
For two days, Fort Kent Family Practice experienced an unannounced federal inspection. The survey was part of an ongoing recertification for NMMC's four RHC sites.
Three surveyors were onsite on May 14 and 15 for the visit. Surveyors looked at physical facilities, compliance to a full set of Rural Health Center regulations, medication management and laboratory testing processes.
A Rural Health Center is a government program designed to provide medical help to people in areas where it might be difficult to find medical care. RHC's are considered an essential source of outpatient care, emergency care and laboratory services in many rural areas. RHC's are certified by the Centers for Medicare and Medicaid Services and receive regular recertification inspections to maintain their status. They provide care in rural areas and places categorized as Health Professional Shortage Areas or Medically Underserved Areas. 
The designation must be updated every three years to qualify for continued designation as an RHC.
For information, visit nmmc.org.