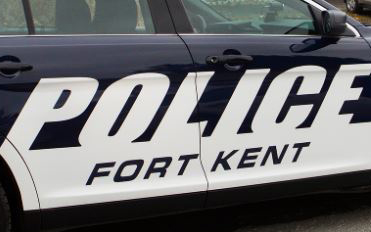 Fort Kent police seeking man who allegedly fled Main Street accident
FORT KENT, Maine — Police are searching for a driver who allegedly fled an accident on foot after rear-ending another vehicle on Main Street on Friday, July 19.

Fort Kent Police Chief Tom Pelletier responded to the call about the two-vehicle accident around 11 a.m. on Friday.
A 22-year-old Fort Kent woman was stopped in traffic on Main Street in front of the Mooseshack restaurant when her 2015 Chrysler passenger car was rear-ended by a 2018 Ford Focus.
By the time police arrived at the scene, both vehicles were in a parking lot near the scene of the accident. The Chrysler's driver was still at the scene, but the driver of the Ford Focus had fled on foot.
Police determined the driver of the Ford to be Tyler Saucier, 33, of Madawaska. 
Saucier had yet to report the accident to police as of Monday morning, according to Chief Pelletier.
The Chrysler received minor damage and the Ford Focus received significant damage to the front end, Pelletier said. Twins Service Station towed the Ford from the scene. 
Saucier is wanted on charges of leaving the scene of a property damage accident as well as operating a motor vehicle while being a habitual offender. 
Chief Pelletier said the accident remains under investigation and Saucier may face further charges.
The woman was not injured in the accident.