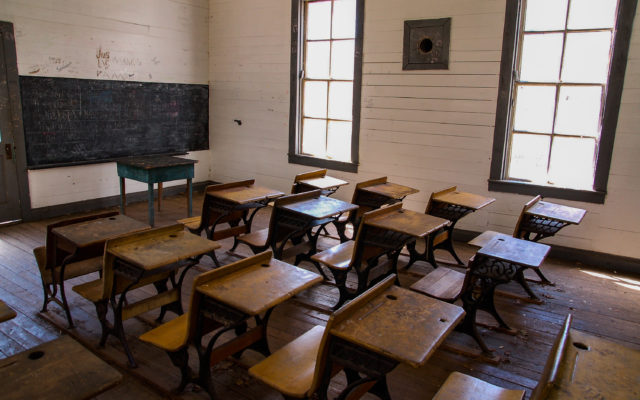 Old schoolhouse
(Courtesy of AdobeStock)
Historical group seeks schoolhouse items for Brann School display
CYR PLANTATION, Maine — The Gov. Brann School invites the community to be part of history. 

Those who maintain the historic schoolhouse in Cyr Plantation are searching for donations of vintage items used by students in the early 1900s to be displayed at the site.
Items such as hand-held writing tablets with wooden frames, old crayon boxes, pencils, rulers, bells, oil lamps, "Dick and Jane" books and other books of that era would be welcome, along with any other item that pertains to that time period. 
The group has some old school desks and are willing to barter or sell if anyone is interested. 
Contact Linda Ouellette at 868-5445 or email 1stassessor@myfairpoint.net.