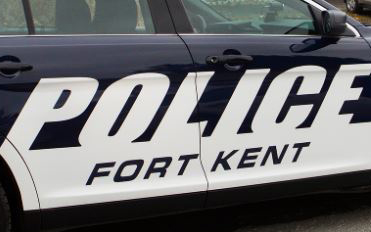 Arizona extradites man following domestic disturbance in Fort Kent
FORT KENT, Maine — A man on probation for multiple criminal charges in Arizona and who Fort Kent Police arrested on a domestic violence charge is heading back to Arizona after officials in that state chose to extradite him.

Steven Irish, 33, was not supposed to leave the state of Arizona due to terms of his probation, according to Fort Kent Police Chief Tom Pelletier. 
Irish allegedly was involved in a domestic disturbance in Fort Kent on Friday, July 12. Officer Curtis Picard of the Fort Kent Police Department responded to a report of a domestic violence disturbance at around 5 a.m. at an apartment complex on Pleasant Street. 
A caller reported that a male and female were arguing and disturbing other tenants in the apartment building. 
Irish of Phoenix, Arizona, had allegedly left the residence before Picard arrived at the scene but later turned himself in to the Fort Kent Police Department. Police then arrested Irish and charged him with domestic violence assault.
Police transported Irish to the Aroostook County Jail with the assistance of the Aroostook County Sheriff's Office. Irish will remain at the jail until he is extradited back to Arizona.