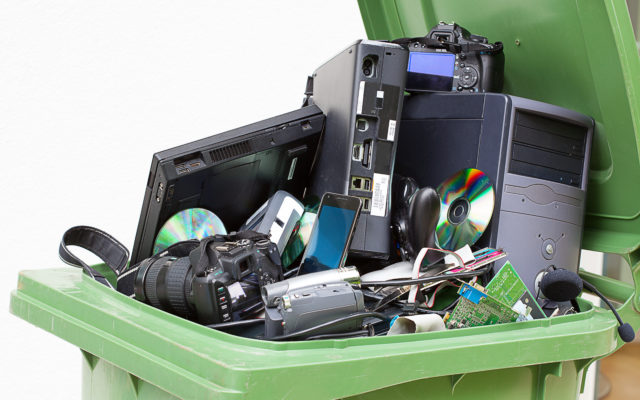 AdobeStock_59069370
(Courtesy of AdobeStock)
Church to sponsor free E-Waste Recycling Day
FORT KENT, Maine — Folks with unwanted electronic items hanging around their basements or garages can dispose of them on Saturday, June 29, free of charge, in an environmentally friendly manner and at the same time helping to raise money for local charities.
The St. John Vianney Parish Social Justice & Peace Commission along with Catholic Charities Maine, Parish Social Ministry Program are hosting a free E-Waste Recycling Day at St, Louis Church. People can drop off electronic items such as television sets, computers, computer monitors, printers, stereo equipment, microwaves and cell phones, regardless of whether the items are in working order.
North Coast Services, a specialty waste handling and recycling company, will pick up the items from the church and recycle them, with less than 1 percent of the waste being disposed of in landfills, according to Catholic Charities of Maine outreach worker Bill Wood.
Depending on the items donated, North Coast will pay Catholic Charities up to 15 cents per pound of electronic waste collected, Wood said. That money will be used to support local charities.
"We will take any kind of TV, any type of computer. It doesn't have to work; it can be whatever," Wood said. "A lot of times people question getting rid of old computers; because of the hard drive they wonder about security. All hard drives in computers will be destroyed so it is safe for people to throw away their old computers. All of that will be destroyed."
The free E-waste Recycling Day will take place 8 a.m.-noon Saturday, June 29, at the St. Louis Church parking lot located at 26 East Main St. in Fort Kent. The event is open to all communities.
For information call Laura Audibert at (207) 834-6773 or send an e-mail to La4568@roadrunner.com.