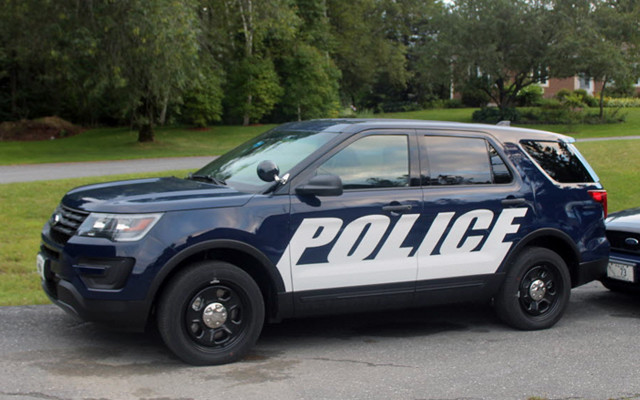 FKPD
Police cruiser for the Fort Kent Police Department. (Jessica Potila | SJVT/FhF)
Bugs distract driver leading to utility pole crash in Fort Kent
FORT KENT, Maine — A Fort Kent woman whose vehicle crashed into a utility pole on Sunday, June 16, temporarily knocking out power on the west side of town said she became distracted by bugs in the vehicle at the time of the crash.
Berniece Charette, 80, of Fort Kent was traveling north on Market Street operating a 2017 Chevrolet when the crash occurred shortly after 5 p.m.
The Chevy left the roadway and struck the Market Street utility pole, interrupting service in the area for several hours.
Ambulance Service Inc. transported Charette to Northern Maine Medical Center where she received treatment for minor injuries.
Officer Trevor Bellefleur of the Fort Kent Police Department responded to the accident and was assisted by Trooper Rob Flynn of the Maine State Police.
Twin's Service Station of Fort Kent towed the Chevrolet from the scene. The vehicle received substantial damage, police said.