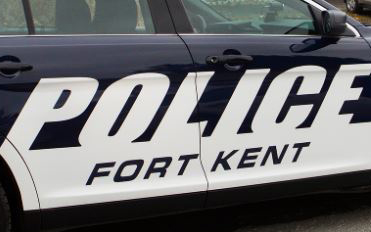 Police chief hopes town vote enacting state retirement benefits will help draw officers
FORT KENT, Maine — Apparently, people are not rushing out to join local police forces in northern Maine or anywhere else in the country these days.
Fort Kent Police Chief Tom Pelletier said his department is experiencing a shortage of full-time officers as of late. The department is normally manned by four full-time police officers, but that number has dropped to just one full-time officer in recent months as Officers Michael DeLena and Connor Lapierre left the FKPD to pursue other jobs.
Sergeant Dalen Boucher has been out on medical leave since early this year but is expected to return in August.
Reserve officers have been helping to fill shifts, according to Pelletier, but these employees have other full-time jobs and their availability is limited.
The FKPD has attempted to recruit new full-time officers throughout the year, but has received little response from qualified applicants.
The decline in applicants to local police departments is a problem throughout the country due to low pay and lack of benefits for a job that is often viewed negatively by the very public for whom employees risk their lives on a daily basis.
Voters in Fort Kent approved an article seeking to provide Maine Public Employees Retirement System benefits to town employees, including FKPD officers, during a special town meeting held Monday, June 10, at Fort Kent Municipal Building.
Close to 30 people attended the meeting and voted unanimously in favor of the article.
Pelletier said he hopes this will help the FKPD attract qualified police officers.
"This will be an advantage for us because it will make us more competitive in terms of being able to recruit and retain police officers," Pelletier said. "We are in dire straits right now in the recruitment of police officers."
The FKPD also is offering $2,500 sign-on bonuses to academy-certified police officers.
The positions have a starting wage of $20.12 per hour up to $23.27 plus night shift differential and an educational stipend. A lateral entry at the chief's discretion is available based upon training and experience.
Applications are available on the Town of Fort Kent website, or at the town office located at 416 West Main St. in Fort Kent.
For information about the open police officer positions in Fort Kent, call Chief Tom Pelletier at (207) 834-5678 or send him an email to policechief@fortkent.org.