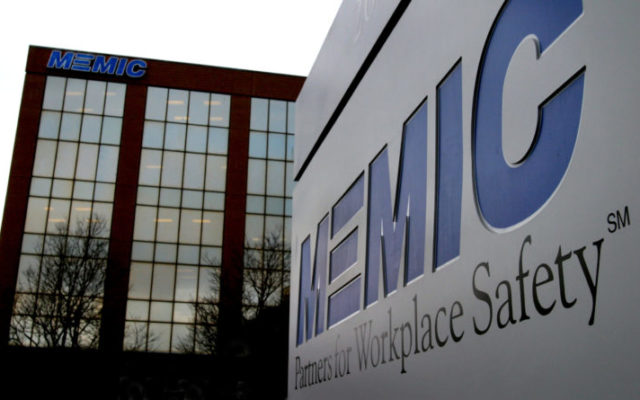 13994483_H12355529-720×445
The Maine Employers' Mutual Insurance Co. (MEMIC) is located at 261 Commercial St., Portland. MEMIC provides workers' compensation insurance coverage for many Maine employers. (Contributed | BDN)
Resiliency helps Madawaska student earn scholarship
MADAWASKA, Maine — A student from Madawaska is among three children of workers who suffered serious workplace injuries who were awarded a total of $20,000 in scholarships from Maine Employers Mutual Insurance Company.
The MEMIC Group, headquartered in Portland, presented scholarships and other awards at its recent annual meeting of policyholders.
Benjamin Ruest of Madawaska, along with Dylan Collin of Trenton and Henry Laurita of Hope, are this year's MEMIC Harvey Picker Horizon Scholarship recipients. Awarded annually since 2001, the scholarship goes to the spouse or child of a worker who has suffered a serious injury or death at work.
Ruest will be a freshman at the University of Maine at Fort Kent and is studying criminal justice with a minor in homeland security.
He is bilingual, an Eagle Scout, works part-time at High View Manor Rehab and Nursing Center, plays hockey and is in active in youth ministry.
Ruest's teachers at Madawaska High School have praised him for his work ethic, determination, self-discipline and consideration for others. His mother is a teacher and his father worked at a local paper mill when he was injured.
"While MEMIC's mission is to protect lives and prevent workplace injuries in the first place, the resilience of these students is truly impressive and we hope these scholarships will lead to a brighter future for them and their families," said MEMIC president and CEO Michael Bourque. "They have each overcome challenges and shown compassion and determination in the ways they give back."
The scholarship is named after former Camden resident Harvey Picker, a renowned physicist, educator, philanthropist and advocate for education. Picker served on the Blue Ribbon Commission on Workers' Compensation, which led to the formation of MEMIC, and also served on the company's board.