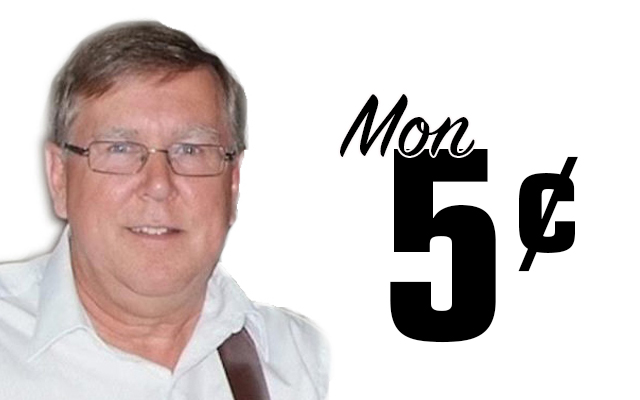 P'tit Jean va chez l'vieux magicien
NOTE: The traditional tale of Petit Jean, as told to me by Mr. Thadée Lausier of Grand Isle in the 1970s when I worked summers for Prof. Roger Paradis at UMFK, is 2,500 words long. It obviously is too long for this column which is about 400 words long. So, the tale will be told in five installments. You will notice many more details than previously shared in this column.
To hear Mr. Lausier tell this tale, go to the Acadian Archives of the University of Maine at Fort Kent and ask to listen to the CD.
It will not be translated.
Part 3 of 5
P'tit Jean étais l'esclave du p'tit vieux pour l'restant de sa vie. C'étais si simple que ça.
Avant pas trop longtemps y passe une maison blanche sur une petite colline. Y avais une femme su' l' perron apres accrocher du linge su' la ligne. "Bonjour, P'tit Jean," elle a dit, une clothes pin entre les dents.
"Bonjour," dit P'tit Jean.
"Ésyous que t'est partis pour aller, P'tit Jean?"
P'tit Jean conte a la femme quoi qu'avais arrivé. La femme met ses deux mains sur les hanche et a r'garde P'tit Jean avec des gros yeux. "Va pas la, P'tit Jean," elle dit sérieusement.
"Mais j'ai donné ma parole, pi j'ai perdu," dit P'tit Jean, la tête basse.
"J'te dis, P'tit Jean, faute pas que tu alle la. C'est un vieux magicien! Ma fille, Petite Chaperon Vert ces faite prendre dans un piége la s'maine passée, pareil comme toué. La elle est l'esclave du vieux magicien pour l'restant de sa vie. Va pas la, P'tit Jean!"
P'tit Jean dit, "J'ai pas de choix, madame. Y faut que j'y alle."
"B'en, si c'est ca que tu veut, prend mon joual Gros Gris. Va su' l' bôrd d' la riviére pi tu va ouaire une grosse île. Appel Gros Gris pi y va mnire a toué. Ride Gros Gris jusqu'a l'autre bôrd du soleil, P'tit Jean. J'me fie a toué."
P'tit Jean remerci la madame pi y descend un p'tit ch'min étrette jusqu'au bôrd de la riviére. Comme de faite, y avais une grosse île au mitant de la riviére. P'tit Jean cri, "Gros Gris!" Rien. Y cri encore, "Gros Gris!" Y cru d'ouaire que chôse grouillé a travers les abres. "Gros Gris!" Tous d'un coup, un beau gros joual gris, le plus beau joual que P'tit Jean avais jamais vu, sôrt du bois en courant. Le joual saute a l'eau pi y nage jusqu'a côté de P'tit Jean.
P'tit Jean grimpe su' l'dos de Gros Gris pi l'joual décolle comme une balle. P'tit Jean s'tchènais aussi fôrt qui pouvais. Le joual courant tous l'temps plus fôrt. Y courais assez fôrt qu'y ont commencé a flyer. P'tit Jean avais quissement peur mais Gros Gris volais comme un nuage, très vite mais très solide.
Dans rien d'temps sontais rendus chez l'vieux magicien.
Part 4 next month.
Don Levesque is a Grand Isle native who worked in community journalism for almost 35 years. He was the publisher and editor of the St.. John Valley Times for 15 years prior to retiring in 2010. He wrote a weekly newspaper column, called Mon 5¢, in the Valley Times for more than 20 years. He has been inducted into the Maine Journalism Hall of Fame and the Maine Franco-American Hall of Fame.