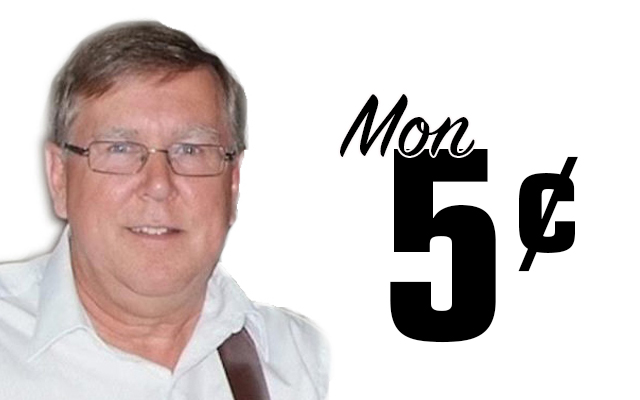 P'tit Jean et le vieux magicien
Notez b'en: Le conte traditionel de Petit Jean qui m'a été conté par M. Thadée Lausier de Grand Isle dans les années 1970 quand j'travaillais pour Roger Paradis est presque 2,500 mots de long. B'en trop long pour cette columne qui est environ 400 mots. Le conte sera séparé en cinq partis. Vous allez remarquer toute suite qu'il y a beaucoup plus de détails.
Pour entendre M. Laurier raconter le conte, allez au Archive Acadienne du l'université du Maine a Fort Kent et demandez le CD.
NOTE: The traditional tale of Petit Jean, as told to me by Mr. Thadée Lausier of Grand Isle in the 1970s when I worked summers for Prof. Roger Paradis at UMFK, is 2,500 words long. It obviously is too long for this column which is about 400 words long. So, the tale will be told in five installments. You will notice many more details than previously shared in this column.
To hear Mr. Lausier tell this tale, go to the Acadian Archives of the University of Maine at Fort Kent and ask to listen to the CD.
It will not be translated.
Part 1 of 5
P'tit Jean pi le vieux magicien
Une fois y avais un p'tit gah a peut près de ton âge qui restais dans un village pas mal comme icitte. Y restais tous seul avec sa mére en cause que son pére travaillais loin dans l'bois pour plusieurs mois par années.
Une bonne journée, la mére a P'tit Jean lui d'mande d'aller chercher du pain pi du lait au magasin. P'tit Jean dit oui toute suite pi y décolle a pied vers le magasin.
Y avais un p'tit vieux avec un vieux damier assis su' un banc pas loin du magasin. Y dit, "Bonjour, P'tit Jean."
P'tit Jean connaissais pas le p'tit vieux mais y répond poliement, "Bonjour, messieur."
Le vieux dit a p'tit Jean, "Vien jouer une game de dames avec moué."
P'tit Jean explique qu'y avais pas l'temps en cause qu'y allais en commission pour sa mére. Le p'tit vieux dit, "Vien, vien. Ca prènera pas d'temps, tu va ouaire."
P'tit Jean voulais pas être éfonté pi y savais qu'une game de dames ca prend pas grand temps d'habitude. Y dit, "Okay. Juste une game."
(Part 2 coming next)
Don Levesque is a Grand Isle native who worked in community journalism for almost 35 years. He was the publisher and editor of the St.. John Valley Times for 15 years prior to retiring in 2010. He wrote a weekly newspaper column, called Mon 5¢, in the Valley Times for more than 20 years. He has been inducted into the Maine Journalism Hall of Fame and the Maine Franco-American Hall of Fame.