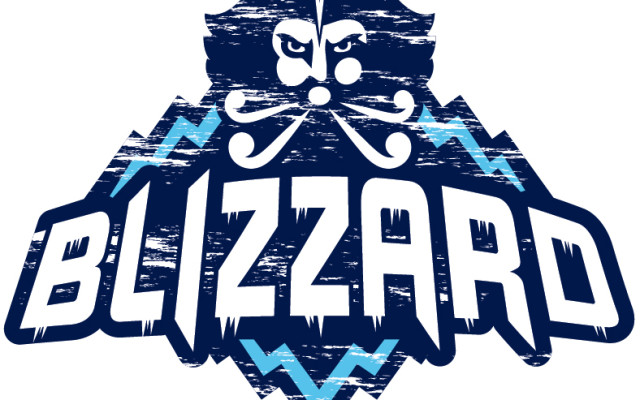 LOGO_BLIZZARD_FINAL_19718236
Aces surprise the Blizzard
EDMUNDSTON, New Brunswick — The St. Stephen Aces did not give the impression of being the second lowest scoring team in the Maritime Junior A Hockey League when they played the Blizzard on Feb. 1.
Thanks to a four-goal burst in the second period, the Aces had the last word, winning 6-5 in front of 2,792 spectators at the Jean-Daigle Centre. The 5-5 tie was broken by Zach Alchorn midway through the third period. Alchorn beat goalkeeper Ewan MacDonald with a shot on the blocker's side.
The loss goes to MacDonald's record, although he only allowed that goal. He replaced Francis Asselin at 15:49 of the second period when the Aces had taken the lead 5-3. The Blizzard then rebounded with two goals in 20 seconds to tie the game at 5. In 1 minute and 33 seconds, both teams exchanged four goals in the second portion of the middle frame.
Gabriel Vanier is still on a streak, scoring two more goals for the Blizzard. With 27 goals, he now ranks second in the league. Vanier only trails Brodie MacArthur, who has 33 goals with the Summerside Western Capitals. Vanier has scored seven goals in his last four games.
Olivier-Luc Haché (1-1), Aaron Brown and Maxime Grandmaison also beat goaltender Joey May.
Brandon Costa (2-1), Zach Alchorn (1-1), Noah Holm (1-0), Liam Smith (1-0), Adam Zimmermann (1-0) and Everett Hicks (0-3) also did well offensively for the Aces (15-22-3, 33 pts) who, thanks to this win, took possession of the fourth and last position spot of the EastLink North division which gives access to the playoffs.
The Blizzard (20-14-4, 44 pts) missed a great opportunity to get closer to the second-ranked Campbellton Tigers (22-11-2-3, 49 pts), who lost 4-0 on Friday to Summerside.
The Blizzard led 38-32 in shots on goal. Their next two games are on Feb. 9 and 10, both against the Summerside Western Capitals in Edmundston. The Capitals are ranked fourth in Canada.