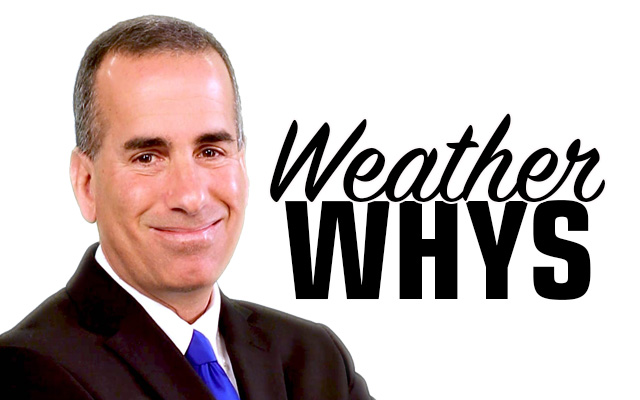 Think before you act
One thing that's the same in 2019 as it was in 2018 is the daily dash to get to work, but something that can stop you dead in your tracks is having to deal with snow and ice removal from your vehicle. However, if you reason things out, you can give yourself that most precious of gifts, extra time in the morning.
Here's the deal. Many people, by habit, even if they don't have to go anywhere, will go out and get the snow off their cars, even while it is still snowing, without paying much attention to the forecast specifics.
But sometimes, that's a bad plan, because sometimes, the snow will change to freezing rain before ending. This means that if you leave the snow alone, the glaze from the freezing rain will adhere to the snow, and not to your windshield, making clean-off a breeze.
The same holds true for your driveway. When we forecast snow changing to freezing rain, if you plow too early, you get the glaze right on your driveway, and the footing becomes way more treacherous than it would have been walking across crust-covered snow.
Shifting gears and looking at our snow numbers at year's end, even after our "rocket ship" start to the snow season this year, we are falling further behind the record season of 2007-2008. Through the 31st of December that season, there had been 71.3 inches, while this season there has been 51.8.
That said, again, at year's end, Caribou is 16.7 inches above normal and 13.7 inches ahead of last year's pace.
At this writing, we are hours away from what should be a healthy, trail-replenishing New Year's Day snowfall. Winter sports tourism is huge here in The County, so after that big pre-Christmas thaw did a number on the trails, we'll say hello to the snow.
A final note on the record snow season of 2007-08, in which 197.8 inches of snow buried Caribou. (I had some reports from the County up around 210.) Well, starting with the new year, Jan 1, 2019, if Caribou were to receive an additional 10 FEET (a basketball hoop) of snow this season, this year would still be a half-foot short of tying that astounding year.
Ted Shapiro holds the Broadcast Seal of Approval from both the American Meteorological Society and the National Weather Association. An Alexandria, Va. native, he has been chief meteorologist at WAGM-TV since 2006. Email him at tshapiro@wagmtv.com.