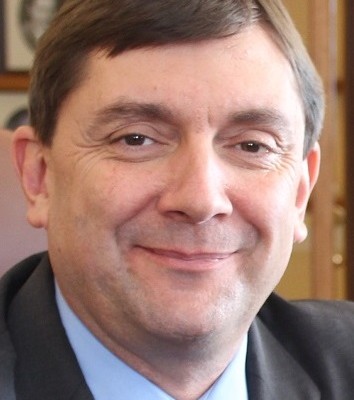 31842301_H19643818
Troy Jackson
Access to health care is about freedom
Health care is a basic human right. It's about the freedom to have control over your own life, your own future. It's about the fundamental right to lead a healthy, happy and productive life. But right now, access to quality, affordable health care is under attack.
Over the past two years, we've witnessed a series of coordinated efforts to dismantle the Affordable Care Act and undermine the health and well-being of millions of Americans. The recent ruling from a judge out of Texas is no different. It threatens to undercut Mainers' access to health care and get rid of all the patient protections that came with the Affordable Care Act. It's wrong, and Maine people deserve better.
As lawmakers, we can't sit around and do nothing. That's why our first order of business in the new legislature will be protecting health care for Maine families.
The first bill of the 129th Legislature will be my bill requiring insurance companies to cover basic patient protections outlined in the Affordable Care Act. If the Affordable Care Act goes away, I want all Mainers to rest assured that the patient protections will remain intact.
This means essential health benefits — such as ambulance services, prescription drugs and pediatric care — will still be covered. It means young adults can remain on their parents' health insurance plans until age 26. Most importantly, it means Maine seniors cannot be charged astronomically high rates because of their age and people with pre-existing conditions cannot be discriminated against.
I'll be the first to admit that the Affordable Care Act has some flaws. But overall, it has been a huge success. The Affordable Care Act has resulted in better quality health care coverage for everyone, even those who get insurance through their workplace. It has also dramatically lowered the number of people living without health care coverage all across the country. And we know that people like it.
When it comes to health care, people want more access to quality care, not less. If anything, lawmakers and government officials should be doing more to improve our health care system by lowering the cost of prescription drugs and stabilizing outrageous premiums.
The reality is that most of the people who are making decisions about our health care are out of touch. Many of these politicians don't know what it's like to go through life without health insurance. They don't know what it's like not to be able to afford your medication or to skip doses to save money. They don't know what it's like to live with a pre-existing condition and try to find a reasonably priced plan that covers your health needs.
Yet, these very same people feel empowered to vote or rule against access to care and patient protections. They side with large insurance and pharmaceutical companies when they are supposed to be representing you.
When I took the podium shortly after being sworn in as president of the Maine Senate, I said health care was one of my top priorities this session. I vowed to work with my colleagues to lower costs, improve access and strengthen coverage. As lawmakers, it's the least we can do.
Make no mistake: This legislative session, health care has got to be our number-one priority. This bill will set the tone and send a strong message, but it's just one measure. There's a lot more we will need to do. And I believe that your health care is worth fighting for.