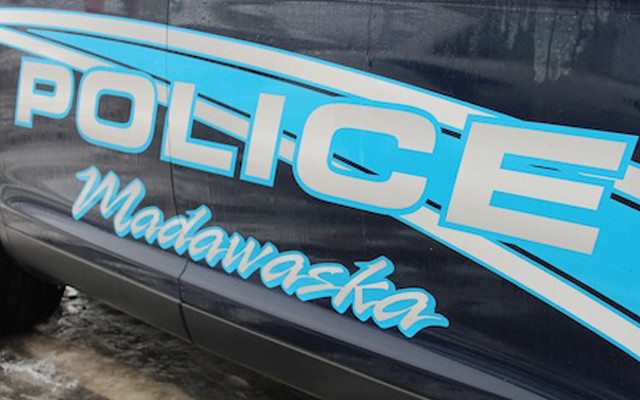 MPD cruiser
Madawaska Police Department cruiser - File photo - (Don Eno | SJVT / FhF)
Madawaska man apprehended on burglary, assault charges
MADAWASKA, Maine — Madawaska police located and arrested a local man on Oct. 7, who was wanted on charges of burglary and assault.
Police had been searching for Paul Frazier, 23, of Madawaska since Sept. 30 on two outstanding warrants in connection with separate incidents involving a burglary and assault. The investigative report on those incidents is not yet available.
Officer Garrett Albert received info that Frazier might be hiding in a vacant camper on Mountain View Avenue, after searching for the suspect for a week. After Albert contacted the owner and obtained permission to search the property, Albert found Frazier on Sunday inside a camper parked on the land, according to Madawaska Police Chief Ross Dubois.
Albert arrested Frazier on the two outstanding warrants and also charged him with criminal trespassing for being in the camper without permission, according to Dubois.
Police transported Frazier to the Aroostook County jail, where he remains unable to make bail. He is scheduled for a Nov 7 court date.