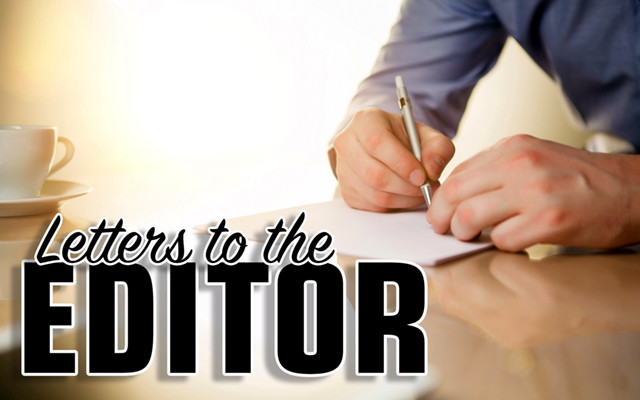 Something is wrong with the Republican Party
To the editor:
If you are a Republican United States senator today, you check your human values and morals at the door when you walk onto the Senate floor.  You call for a fake and totally controlled FBI expanded background check on Judge Kavanaugh. You say nothing when the FBI is prevented from re-interviewing Judge Kavanaugh and Dr. Ford.  And 32 other potential witnesses who may have information and were not interviewed. You abdicate your constitutional responsibility of "advise and consent" on a Supreme Court nominee.
Now, when you walk through the door to the United States Senate floor, you grab your satchel full of Trump lies and deceptions and spread them liberally (no pun intended) around your desk.  This isolates you from the truth and corroborated facts. It prevents you from asking intelligent and probing questions. It allows you to ignore your conscience and allow the ascension of Kavanaugh to the Supreme Court. There are at least 32 potential witnesses, and the leads they would generate, that did not get an interview.  And the Senate votes to put him on the Court without a thorough background check? Something is wrong here.
One lone female Republican Senator voted against Kavanaugh.  And it was not Susan Collins. It was Lisa Murkowski of Alaska.  Thank you Senator Murkowski, and shame on you Susan Collins.
The most amazing thing to me is that millions and millions of Americans are cheering the outcome.  Cheering! The most compelling demographic of these millions of people is that they are mostly white, undereducated poor people and mostly white, well educated rich people.  And the poor ones outnumber the rich ones by nine to one. And still the poor vote against their best interests and vote to elect these Republicans
I am an investigator by nature as well as by training.  I am now in my forty-fourth year of investigations for the truth.  I did civil and criminal investigations for Federal OSHA for nearly 23 years.  When I started with OSHA, I was trained by the best in the U.S. government. FBI, DEA, Office of the Inspector General, Senior OSHA investigators, FLETC, U.S. Government Solicitor's Offices, and many others.  I went on to lead OSHA investigations that had national impact on the health and safety of millions of Americans. I only offer this vignette of my life because many of your readers do not know me or my background.
So when I offer a fact or statistic in my letters, it is always minimum triple checked for accuracy as well as where it came from.  Any investigator with extensive experience will say that in some cases you can get hoodwinked after multiple checks. But it is rare indeed.  There is no substitute for double and triple checking. And oftentimes, more needs to be done.
Something is dreadfully wrong with the Republican Party.  Vote them out.
Paul A. Cyr
Madawaska