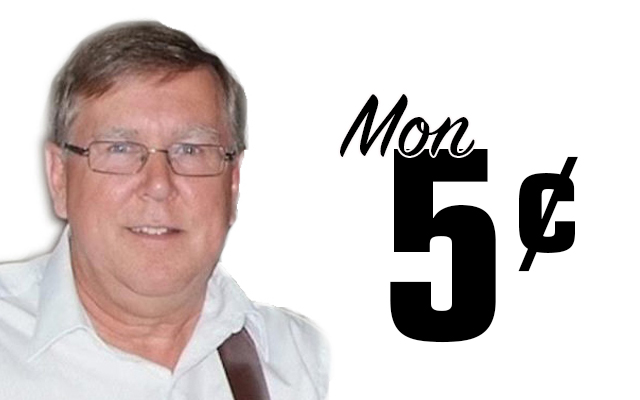 Careful what you say
Deux livres de quoi?
Un ami avais acheté deux livres pour lire pi y'arrive a la douane Canadienne. La fille lui d'mande si y'avais quelque chôse. Il dit, "Deux livres." A le r'garde avec des gros yeux pi a d'mande, "Deux livres de quoi?" Il'y a vite montré ces deux livres [books not pounds].
#10
Mon voisin m'a conté que son voisin a un p'tit gah qui a commencé l'école c't'année. La première journée, sa mére lui d'mande, "Pi, comment c'étais l'école?" Le p'tit gah dit, "M'an, moué j'peut compter jusqu'a 60 mais la maitresse sais yainque compter jusqu'a 10!"
Giraumon
Nous autres on dit "citrouille" pour une pumpkin mais en Louisiane y disent "giraumon." Who says you can't learn anything useful from FaceBook?
Ya pas d'ployes
Y a pas d'ploye en France, mais il y a des galettes au sarasin fait avec du buckwit. Les galettes sont plus dark que nos ployes pi y goute pas exactement comme des ployes non plus. Mais les français remplissent les galettes avec toute sorte de bonne chôses, comme des sauces, des fruits, des légumes, oeufs, viandes … toutes sortes de bonne chôses. Pi ils font la même chôse avec leu crêpes. Il y a au moin un ou deux crêperies dans chaque petit village, ont dirais. C'est d'la grosse business par la. Pi c'est très bon a part de tça.
Americains
"Vous êtes toutes des Américains pour nous," a dit une française en riant quand mon beau frére a dit qu'y étais un Canadien. C'est vrais qu'ont est toute des Americains en cause qu'ont reste toute en Amérique du Nord.
P'tit Jean (Chapitre 15)
P'tit Jean pi Petite Chaperon Vert s'sauvais du vieux magicien sur Gros Gris qui flyais comme une grosse oisseau. Petite Chaperon Vert apparcois le vieux magicien qui s'avais tourné en nuage pi y flyais par darriére eux autres. Gros Gris dit a P'tit Jean, "A tu ton peigne avec toué?" P'tit Jean dit oui. "Prend ton peigne pi tire les en arriére," dit Gros Gris. Comme de faite, P'tit Jean garoche son peigne. Son peigne tourne en grosse montagne. Le nuage du vieux magicien reste collé allentour du toppe de la montagne. Petite Chaperon Vert s'tourne de bôrd pi a dit a P'tit Jean, "Le vieux magicien est viré en géant pi y pile par dessus les montagnes pi y s'en vien d'un vitesse en arriére de nous autres!" (Ca s'peut tu? Cosse nos héroes vont faire? Stay tuned!)
Don Levesque is a Grand Isle native who worked in community journalism for almost 35 years. He was the publisher and editor of the St.. John Valley Times for 15 years prior to retiring in 2010. He wrote a weekly newspaper column, called Mon 5¢, in the Valley Times for more than 20 years. He has been inducted into the Maine Journalism Hall of Fame and the Maine Franco-American Hall of Fame.