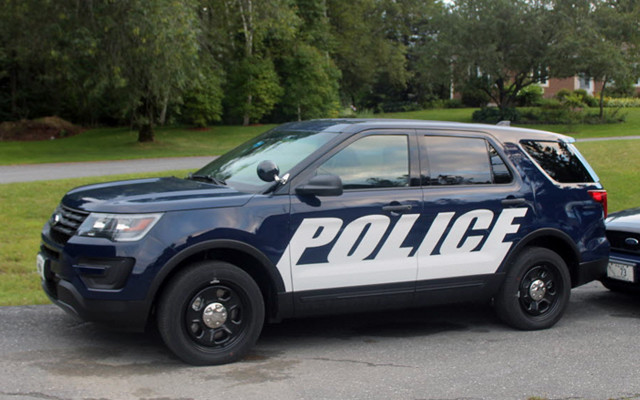 FKPD
Police cruiser for the Fort Kent Police Department. (Jessica Potila | SJVT/FhF)
FKPD receives grant for police radios
FORT KENT, Maine — The Maine Municipal Association has awarded the Fort Kent Police Department a grant toward the purchase of portable radios.
Chief Tom Pelletier applied for the 2018 Ed MacDonald Safety Enhancement Grant, which provides a maximum  $2,000 award to cover two-thirds of the cost of four portable radios.
The Risk Management Services division of MMA approved the grant.
Officer's wear the radios on their uniforms and use them to communicate with one another as well as with dispatchers while they are out patrolling the town.
"We will use the grant money to update our existing radios which we have had for about 20 years," Pelletier said. "We are going to try and find an acceptable radio that will fit our needs in order to maximize the grant with minimal input from our capital budget."
Pelletier said the radios will help promote the personal safety of the officers while they are out of their vehicles.