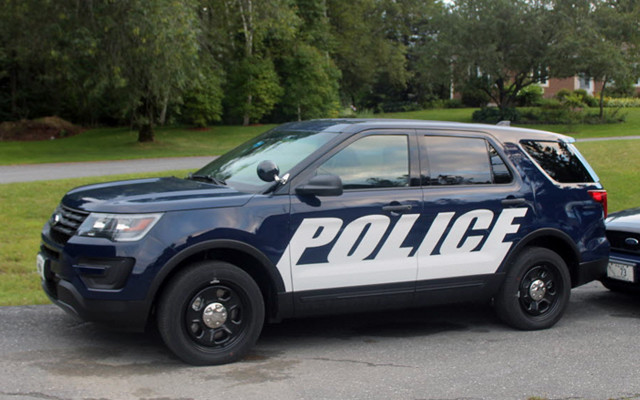 FKPD
Police cruiser for the Fort Kent Police Department. (Jessica Potila | SJVT/FhF)
Police charge Fort Kent man following accident
FORT KENT, Maine — A Fort Kent man is facing a charge of operating under the influence after police responded to a two-vehicle crash on Monday afternoon.
Officer Connor Lapierre of the Fort Kent Police Department investigated the accident which occurred just after 4 p.m. Monday at the intersection of South Perley Brook Road and Market Street.
Police say Eldon Dionne, 60, of Wallagrass was traveling west on South Perley Brook Road when he attempted to turn onto Market Street. Dionne's 2015 Toyota pick-up failed to yield the right of way to a 2019 Jeep SUV that 19-year-old Katy Levasseur of Fort Kent was driving, according to police.
Levasseur was attempting to turn onto South Perley Brook from Market Street at the time.
Dionne's Toyota struck the rear driver's side of the Jeep.
Officer Lapierre charged Dionne with operating under the influence.
The damage disabled Levasseur's vehicle which was towed from the scene. Dionne's Toyota received minor damage.
Neither Dionne nor Levasseur was injured, according to Lapierre.
Dionne is scheduled to appear Monday, Nov. 5, in Fort Kent District Court.