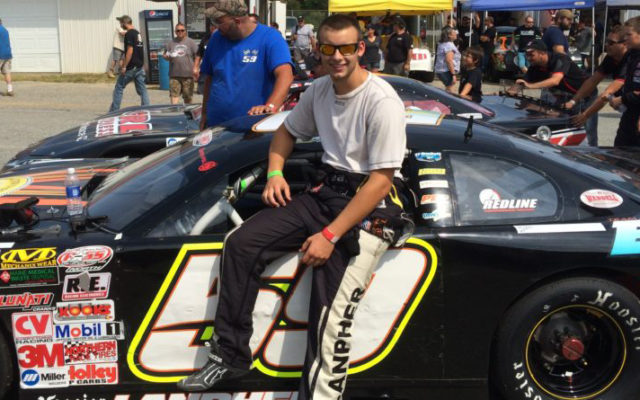 11682183_H17257132-720×445
Reid Lanpher of Manchester, pictured during a 2016 event at Oxford Plains Speedway, finished third in Sunday night's 45th Oxford 250 at the same racetrack. (Contributed photo | BDN)
Georgia driver claims victory in 45th Oxford 250
The oval at Oxford Plains Speedway has its share of challenges as does the track's biggest race, the Oxford 250.
That didn't deter 31-year-old Bubba Pollard of Senoia, Georgia, who was driving on the track for the first time, from taking the checkered flag at the 45th annual Clark's Scrap Metal Oxford 250 Sunday night.
Pollard started 29th, took the lead from two-time winner Travis Benjamin of Morrill on lap 219 and withstood some late restarts to hold off 2012 winner Joey Polewarczyk Jr. of Hudson, New Hampshire.
"I've heard a lot of stories about this place. I've heard things people say about it," Pollard told Autoweek. I have a lot of respect for this place and track, and I've got to give credit to Tom Mayberry [Pro All-Stars Series founder and owner and OPS owner] because this is incredible. The campers and all the fans. This is what short track racing is about and it's a hell of a track to put on a show."
To read the rest of "Georgia driver claims victory in 45th Oxford 250," an article by contributing Bangor Daily News staff writer Larry Mahoney, please follow this link to the BDN online.