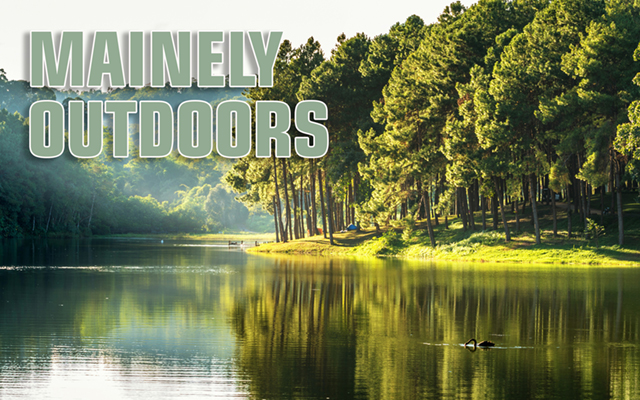 A .22 with an attitude
It will probably come as no big shock that a lot of guns have passed through my hands in the  last 50 years. What with hunting, plinking, target practice, skeet, trap, sporting clays and testing the many results of my shell reloading hobby, that's a lot of shooting. Being an outdoor writer for 40 years only added fuel to the fire of my interest and interaction with antique to modern shotguns, handguns, rifles, muzzleloaders, drillings, derringers and several other powder burners of every shape and size.
I've bought, sold, traded, borrowed, leased, rented and bartered a trailer truck load of guns over the years, many for personal use, more to experience and educate myself for stories I would write. My patient, but beleaguered wife would, and often does suggest, I've owned one of everything already, sometimes two. My salvation, (she says excuse) is that new calibers, styles and technical advances appear regularly in the firearm industry, and I need to keep up. Hallelujah!
Having openly admitted to this lifelong fascination; OK, let's call it an obsession, with shooting and hunting, it will come as a surprise to many that I've never owned one of the most popular rifles in the world. Until now that is! It wasn't that I hadn't considered this caliber, it just wasn't at the top of my list, and when I did shop for one, just the right gun wasn't out there. Man, am I glad I waited. My new Savage A22 magnum may just be the finest all around .22 magnum semi-automatic rifle in modern production.
Over the last hundred years, a .22 was the most common first rifle used by most young outdoorsmen. Using short, long, or long rifle cartridges, which back in 1960 could be purchased for 50 cents for a box of 50, it was perfect to plink cans, shoot targets or hunt squirrels and rabbits. With this "starter" gun, most youngsters learned not only to shoot and hunt, but about gun safety and hunting rule and regulations. My Dad and I made weekly trips to the town's open dump to eliminate rats and keep the local village from being overrun, or so it seemed to this 10 year old "hunter."
The .22 WMR (Winchester Magnum Rimfire) was introduced in 1959. Winchester produced a pump rifle, marlin a lever action, and Smith and Wesson and Ruger offered revolvers. Savage built a model 24, an O/U rifle and shotgun combo .The .22 magnum was the only successful rimfire cartridge introduced in the 20th century. Bolt actions, lever actions and pumps proved effective and dependable, however semi-auto mechanisms had difficulty cycling these hot, fast cartridges and many companies' models of the semi 22 mag. were short lived.
Greg Palm tries out the author's new Savage A22 magnum topped with a Bushnell 3500 3X9 power scope. It's a real tack driver on targets and dependable 100 yard gun for small game and varmints. (Contributed photo/Bill Graves)
Ammunition has improved markedly over the last few years and the .22 magnum has become an effective varmint rifle for coyote, fox, crow, groundhog and other small game out to 100 yards. This caliber also became very popular as a side arm and short-barreled carbine models for fur trappers to carry. With bullet weights ranging from 30- to 50-grains and velocities up to 2,200 FPS, compared to the .17 HMR the .22 WMR offers much higher impact energy on larger small game.
When Savage completely reinvented the semi-auto ejection system for their A22 over a year ago to a delayed blowback action, I was very interested but sat back to watch and wait. Other firearm manufacturers had tried and failed, so I was skeptical but hopeful. With the new action, a 10-round rotary magazine, lightweight aluminum receiver and a patented adjustable AccuTrigger, the gun is an across the board success.
The first of its kind AccuTrigger system is shooter adjustable for an individual light, clean pull with no trigger creep and prevents accidental discharge from severe jarring or if the gun is dropped. I selected a lightweight matte black synthetic sporter stock and a black receiver and 22-inch black barrel.
There are models with thumbhole target stocks, varmint stocks and wooden stocks as well as stainless barrels and each arrives set for scope rings or equipped with a picatinny rail. Prices are extremely affordable, averaging $350 to $400 dependent on features selected.
Although I've had only three months to shoot paper and metal targets and a few feathered and furred varmints, the Savage A22 magnum has far surpassed my expectations. It's almost like a small version of a big game rifle but much more fun and inexpensive to shoot. My only disappointment with this whole experience is the years I wasted without owning a .22 with extra muscle and multiple quick, accurate follow-up shots.  Perhaps there's a young up and coming hunter in the family that deserves a new rifle for the upcoming season. Don't wait like I did. If you're in the market for a .22, check out the New SavageA22 WMR for versatility and power on the target range and in the field. It's a gun the entire family can enjoy.