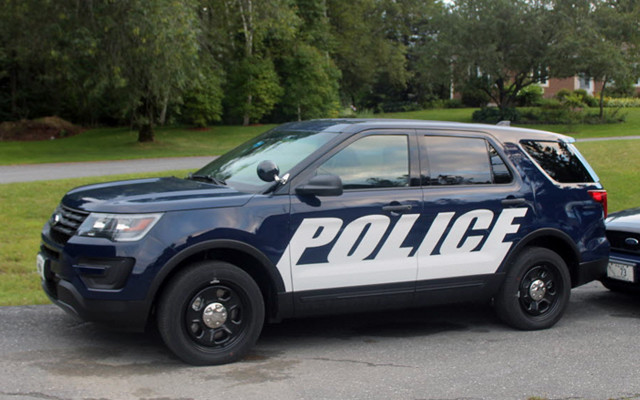 FKPD
Police cruiser for the Fort Kent Police Department. (Jessica Potila | SJVT/FhF)
Fort Kent police charge local man with aggravated forgery
FORT KENT, Maine — Local police arrested and charged a Fort Kent man for allegedly passing a counterfeit $100 bill at a shop in town.
A caller from the Blockhouse Souvenir Shop called the Fort Kent Police Department to report the bill on Friday, Aug. 3. The caller described the suspect as being about 5-feet, 7-inches tall, weighing about 400 pounds and wearing a fishing hat and hiking boots, according to police. The caller reported the suspect leaving the area on foot.
Sgt. Dalen Boucher later located the suspect and charged Clay McNamee, 39, with aggravated forgery. McNamee allegedly used the fake bill to purchase a souvenir mug, and received more than $80 in change. Police said they did not recover any of that money from McNamee.
McNamee is scheduled to appear Tuesday, Sept. 4, at Fort Kent District Court.