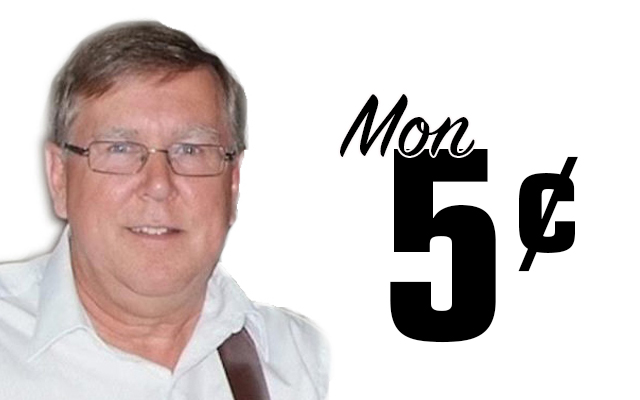 French train is fast and has more legroom than a plane
France
Comme j'vous est dit la derniere fois, on a passé deux s'maines en France. J'ai appris toute sortes d'affaires. J'va vous conter ça un peut a la fois.
TGV
TGV stands for Très Grande Vitesse. C'est un train qui va très, très, très vite qu'on a pris de Bordeau a Paris. La ride est smooth comme un nuage. Tu sent pas la vitesse pen toute, yainque si tu r'garde dehôres. Tu peut l'tracker su' ton iPad. Y a un boute qu'on allais 195 miles (315 km) a l'heure. Y est mieux d' pas awoire une vache su' l' traque en cause que ça va faire du hamburg pas mal b'en grindé. It's a great way to travel. C'est comme dans un airplane mais avec des plus gros sièges, plusse de legroom, pi ça va quissment aussi vite. Yahoo! Ride 'em, cowboy.
Feuilles
Mon grandpére Ouellette m'a dit que quand les feuilles des arbres sont virées a l'envers, y va mouiller. Pi y étais b'en avec ça. Ca marche toujours. C'est plus précis que l'weather guy.
You ugly
On étais déboute a Ste-Agathe pi on parlais. Roger est partis quelques minutes. Quand qui revien y en a une qui y d'mande, "Where were you?" He replied, "To the you ugly." "Where?" "The you ugly. Toi lette," he laughed.  Ça ma faite penser a une joke qu'ont disais quand qu'on étais jeune. "If drink, cup you!" Translation: "Si boire, tasse toué." Pi, New York est plein d'soulons. There are signs everywhere, "Ça boué! Ça boué." (Subway.)
P'tit Jean (Chapitre 13)
Gros Gris has been brought back to life by P'tit Jean. Gros Gris tells P'tit Jean the Old Magician will kill them both when he learns of this. "Y faut qu'on s'sauve," dit Gros Gris. "Vite! Vite! On a pas d'temps a parde!" "Non," dit P'tit Jean, "j'm'en va pas sans amner Petite Chaperon Vert." If you recall, Petite Chaperon Verte was the prettiest girl P'tit Jean had ever seen. She was also a slave for life of the Old Magician. P'tit Jean l'avais vue dans la cuisine une couples de jours avant. "On a pas l'temps, P'tit Jean. Le Vieux Magicien s'en viens. J'l'entend." "J'va m'dépêcher!" cri P'tit Jean pi y décolle a course vers la maison du Vieux Magicien. (Phew. C'est pas mal énervant, eh? Ca va mnir encore plusse énervant, mes amis. Stay tuned.)
Don Levesque is a Grand Isle native who worked in community journalism for almost 35 years. He was the publisher and editor of the St.. John Valley Times for 15 years prior to retiring in 2010. He wrote a weekly newspaper column, called Mon 5¢, in the Valley Times for more than 20 years. He has been inducted into the Maine Journalism Hall of Fame and the Maine Franco-American Hall of Fame.