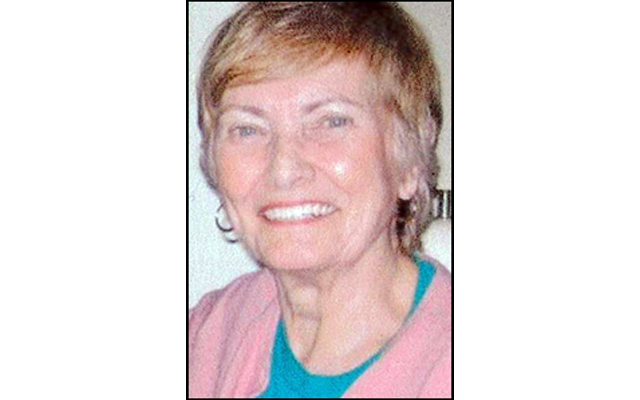 Claudette D. Thibodeau (1929-2018)
GRANBY, CT – Claudette D. Thibodeau, 89, of Van Buren, Maine, and more recently of Granby, CT, died peacefully on May 16, 2018, at St. Francis Hospital surrounded by her loving family. Claudette was born in Lyon, France, the daughter of the late Joseph and Antonia (Thery) Dufourt. She was raised in France and came to the United States in 1948.
She was a very proud Military wife, who enjoyed traveling each time her husband received a new duty assignment. She lived in Orleans, France, Germany, Maryland, Ohio, Indiana, and Florida. She developed a love for traveling and enjoyed traveling back to her home in France. Claudette was a very social person, always ready with a smile and always ready to meet her many friends for a cup of coffee. She was an avid reader and became quickly known to library staff wherever she happened to be living. However, her greatest joy was spending time with her family, especially her son, Gerard, and his family.
She leaves behind her son, Gerard P. Thibodeau and his wife, Ellen, of Granby, her grandchildren, Marielle Van Gelder and her husband, Justin, of North Carolina, and Matthew Thibodeau and his fiancé, Jackie, of Southwick, MA, and her great-grandchild, Maddy Van Gelder. She was predeceased by her husband, Rudolph W. Thibodeau.
We wish to thank the entire staff of the St. Francis oncology unit and hospice care for the remarkable care given to Claudette in her final days. Relatives and friends may call at the Lajoie Funeral Home, 118 High Street, Van Buren, Maine, from 6 to 8 p.m. on Friday, June 1, and from 8:30 until 9:30 a.m. on Saturday. A funeral mass will be celebrated at 10 a.m. at the St. Bruno-St. Remi Catholic Church where she will be laid to rest next to her husband. In lieu of flowers, memorial donations in Claudette's memory can be made to the American Diabetes Association, 2080 Silas Deane Highway, Rocky Hill, CT 06067 or Disabled American Veterans (DAV), VA Medical Center, P.O. Box 310909, Newington, CT 06131-0909. For online condolences, please visit
www.carmonfuneralhome.com.