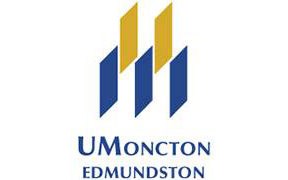 University of Moncton invites public to view commencement online
The 66th commencement ceremonies at the University of Moncton, Edmundston campus, will be accessible via webcast on YouTube.
The public will be able to watch the event live on Saturday, May 19, starting at 2 p.m. Click here for the link. 
The Edmundston Campus Convocation will be held at the Léo-Poulin Hall of the Edmundston A. M. Sormany Youth Center. A total of 90 diplomas and certificates will be awarded, 64 to graduates of the Edmundston campus and 26 to outgoing students who have completed their studies at the Moncton campus and have chosen to receive their diploma in their region of origin.
The University will confer an honorary doctorate degree in forestry on George Bouchard. Ms. Daisy Candy France Mercure, a graduate of the Bachelor of Science in Nursing, will be the spokesperson for graduates