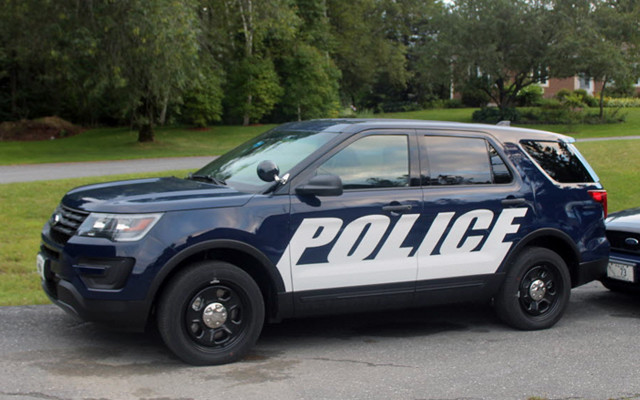 FKPD
Police cruiser for the Fort Kent Police Department. (Jessica Potila | SJVT/FhF)
Police charge Fort Kent man with OUI following traffic stop
FORT KENT, Maine — Police charged a local man with operating a motor vehicle under the influence of alcohol after conducting a traffic stop on Pleasant Street early Friday morning.
After Officer Michael DeLena pulled over the 2014 GMC pickup at 1:35 a.m. on April 13, he determined the driver had been drinking, according to Police Chief Tom Pelletier.
DeLena then charged Ricki Belanger, 21, of Fort Kent with OUI.
Belanger is scheduled to appear Monday, June 4, in Fort Kent District Court.