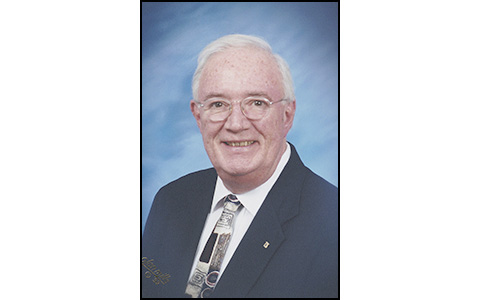 Eugene M. Hayes (1936—2018)
ALPHARETTA, Georgia — Eugene M. Hayes was born January 5, 1936, in Dorchester, Mass., (part of Boston), to Eugene J. and Mary L Hayes. He died March 22, 2018, in Alpharetta, GA.
Gene was predeceased by his wife of 57 years, Dolores Hayes. He is survived by his five children, Linda Clinton, Susan Newton, Michael Hayes, Matthew Hayes and Julia Hayes; his 14 grandchildren, Mary Clinton, Melanie Clinton, Matthew Clinton, Scott Newton, Greg Newton, Alexandra Horn, Hannah Hayes, Mia Ellison, Lily Dee Hayes, Mikaela Hayes, Jonah Hayes, Reo Layton, Aria Layton and Rianna Layton; and his great-granddaughter, Penley Mascali. Gene was the oldest of four children; two brothers and one sister of whom 2 survive him, Mary Lou Childress and John Hayes.
Gene was an active member of the Catholic church, serving in several capacities, particularly at St. Ignatius, Martyr Parish in Austin, TX, and St. Thomas Aquinas Parish in Alpharetta, GA. His biggest contribution to each parish came as the result of his work as a lector and a trainer of lectors.
Gene's funeral Mass will be celebrated on Monday, April 23, 2018, at 10 a.m. at Saint Thomas Aquinas Church, Alpharetta, GA. Full obituary available at  www.northsidechapel.com.