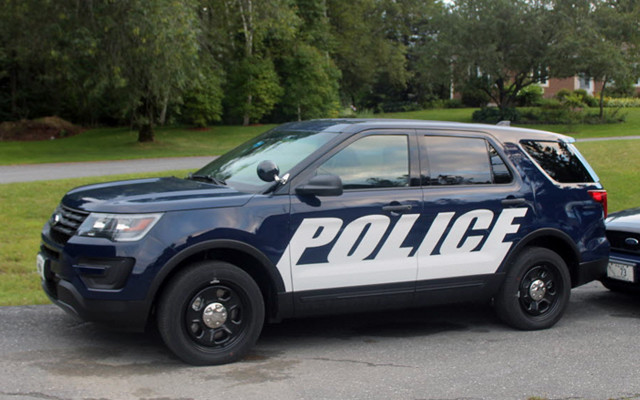 FKPD
Police cruiser for the Fort Kent Police Department. (Jessica Potila | SJVT/FhF)
Police arrest Fort Kent man, charge him with OUI
FORT KENT, Maine — A traffic stop on Pleasant Street early Saturday morning resulted in an OUI charge against a local man.
Officer Michael DeLena of the Fort Kent Police Department reported that after he stopped the driver at about 12:30 a.m. on April 7, he determined that the operator was under the influence of alcohol.
DeLena arrested Chad Daigle, 24, of Fort Kent and charged him with operating under the influence.
Daigle is scheduled to appear at Fort Kent District Court on Monday, May 7.