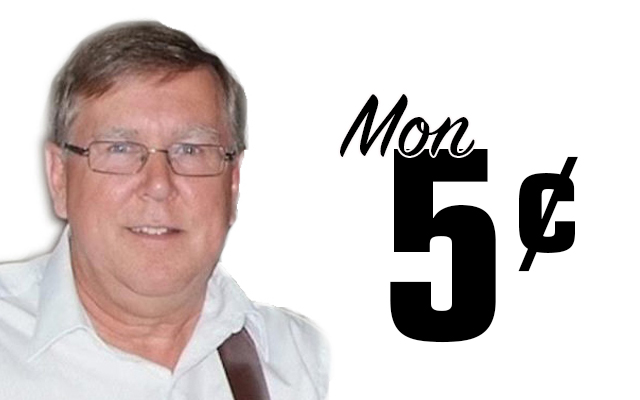 Why can't English announcers learn to pronounce French names?
A name by any other name
We had an interesting discussion the other day about how some English speakers still massacre some French names, even after we've been in Maine since before there was a Maine. Some of the ones on TV or radio don't seem too interested in learning either. C'étais triste d'entendre les noms massacré pendant le dernier basketball tournement a Bangor. Pourquoi qui d'mande pas comment prononcer les noms avant que la game commence? Pell-tee-ay is not any harder to say than Pelleteer, for example. Neither is Guerette instead of Djurette. Wayons, ça prend pas une tête a Papineau pour demander comment les noms français s'prononce.
Victoire
I recently read a book written by Churchill's bodyguard. Dans le livre y parle de la Restistance Française au Nazis pendant le Deuxième Guerre Mondial quand les Allemands occupais la France. Une des chôses que l'Underground Français faisais pour garder leur morale positive et pour irriter les Nazis étais d'écrire "VICTOIRE" partous en grafittis. De la les gens on commencé a faire un V avec leurs doigts pour montrer qu'ils étais contre les Nazis. Le signe de V a vite took on a life of its own pi dans rien d'temps, le signe étais donné partous en Europe et après ça partous dans le monde. Shu fier que c'est les français qui on inventé le Peace Sign.
P'tit Jean (Chapitre 9)
The last time we met, P'tit Jean had won at hide and seek by going fishing in a small pond, as Gros Gris had told him to do. Comme de faite, lendemain matin le vieux magicien fait compter P'tit Jean encore une fois pi y va s'cacher. P'tit Jean va directement au verger pi, comme avais dit Gros Gris, a plein milieu du verger y avais un beau gros ahbre de pomme. P'tit Jean grimpe jusqu'au toppe de l'ahbre pi y trouve une p'tite pomette toute ratatiné pi a moitier pouris. P'tit Jean prend son couteau d'poche pi y commence a éplucher la p'tite pomette. BANG! C'étais l'vieux magicien pi la y étais enragé. "Ta gagné auourd'hui, P'tit Jean, mais t'as fini d'gagner, mon p'tit snoro!" pi y disparais. P'tit Jean r'tourne a l'étable pi y compte ça a Gros Gris en riant. Gros Gris, le joual magique, dit, "Ris pas, P'tit Jean! Le vieux magicien a figuré que c'est moué qui t'aide pi s't'enne nuite y va m'tuer!" (Non, non, non. Ca s'peut tu? Stay tuned, cher lecteurs.)
Don Levesque is a Grand Isle native who worked in community journalism for almost 35 years. He was the publisher and editor of the St.. John Valley Times for 15 years prior to retiring in 2010. He wrote a weekly newspaper column, called Mon 5¢, in the Valley Times for more than 20 years. He has been inducted into the Maine Journalism Hall of Fame and the Maine Franco-American Hall of Fame.