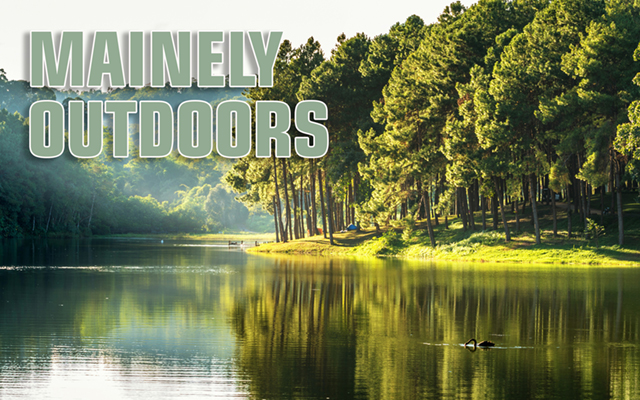 March ice auger outings
Most avid ice anglers are anxious to set early season tip-ups as soon as a safe thickness of ice forms and I'm among that group. My enthusiasm generally fades about February, but perks up again by early March. The last month of ice fishing really is my favorite. Days are notably longer and often somewhat warmer, and the sun's rays are beginning to have a bit more heat.

Another advantage to late-season outings is reduced pressure. It seems a good number of winter fishermen have had their fill. One might assume the action would slow as well, after a long season, but I've generally experienced good results. My theory is that the fish change their diurnal rhythms, just as humans do, with the arrival of spring. Often by checking the upcoming weather, it's possible to select a day for the outing that won't require taking a portable shanty and setting it up or renting a fish hut for heat and shelter.
Many of the more popular lakes, such as the Fish River chain, still draw plenty of anglers, but there are usually at least a couple of smaller gems near every town and village worth a visit. One of those productive late season options is Madawaska Lake, just off Route 161 near Stockholm. As with most winter fishing, a snowmobile offers far reaching access, but with adjacent shoreline roads, anglers can easily walk or snowshoe to set out tip-ups.
Maine fisheries biologists have taken special efforts to create a dependable fishery by heavily stocking Madawaska Lake with large brook trout each fall for several years. A shorter season, beginning only on Feb. 15, also leads to more dependable action during the limited 45 days of fishing. Many sportsmen drive right past this great late season lake on their way to nearby Long, Square or Cross lakes. Don't make this mistake. There's a two trout per day limit, but 16- to 18-inch brookies are fairly common.
Another lake that is productive during March and also simple to reach is Portage Lake, right in the village of Portage on Route 11. While most of the lake can be accessed from along either the East Cottage Road or the West Road, I generally drive to the boat launch. I've often enjoyed consistent fishing within 100 yards of the ramp with no need of a snowmobile.
Near Bridgewater, located between the Snow and Montieth roads just a couple of miles from Route 1, is where Portland Lake is situated. This secluded frozen gem has a fine population of big smelt and some bragging size brook trout. With no winter roads to the shoreline, it's 20-minutes by snowshoe or five minutes aboard a snowsled, and you can walk from one end of the frozen waterway to the other in less than 10 minutes.
Surrounded and protected by thick forest, wind is seldom a factor and a portable shelter isn't usually needed in March, unless you want to jig for smelt in the evening. Tip-ups with small shiners work well, but the trout are also receptive to worms in the shallows. I've hooked a surprising number of brookies while jigging cut bait for smelt and also on small jigs like a dardevle, Swedish pimple or DB smelt.
Meduxnekeag Lake, also called Drew's Lake, near Houlton is another March favorite, especially the small portion of the lake near the boat launch and stream outlet. Besides brook trout, pickerel, white perch and yellow perch, there's a fair chance of catching a brown trout, a rare specimen in Aroostook. This is another spot that can be easily fished without a snowmobile if you don't mind not exploring the big portion of the lake or the furthermost section called the Fishing Grounds.
Another excellent reason to visit Drew's is its proximity to Nickerson Lake, another brown trout haven less than five minutes away. If a morning visit to Drew's just isn't providing many flags or the fishermen just want a change of venue, it's just a quick jaunt to nearby Nickerson.
Another set of small lakes that are essentially just across the road from each other are Bradbury and Cochrane in New Limerick. Both offer a wide variety of species — perch, pickerel, trout and even splake. Walking or snowshoeing offers simple access to all portions of each waterway and anglers can easily spend a couple of hours at one spot, then pick up, move across the road a few minutes and be reset within half an hour. While 10- to 14-inch trout are average, both lakes have a good number of 16- to 18-inch trophies.
Ice fishing season is quickly winding down and pressure on many area lakes will diminish as well. Take advantage of one of the smaller nearby lakes and enjoy a warm day on the ice. You may be surprised how good the late season action can be.