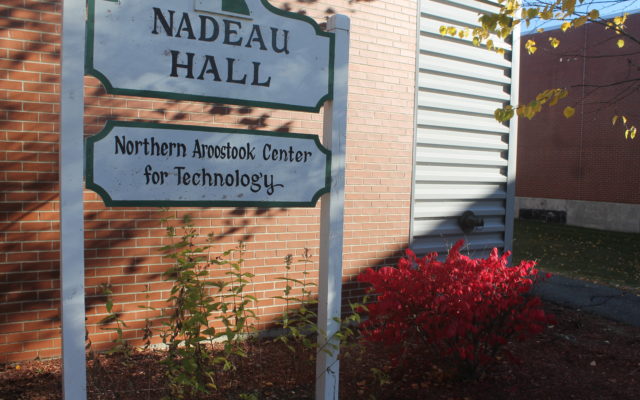 IMG_2892_21734034
Nadeau Hall at UMFK. (File photo)
Jackson, King to discuss Canadian competition, trade at UMFK
FORT KENT, Maine — Maine Senate Democratic Leader Troy Jackson, D-Allagash, will host U.S. Sen. Angus King Jr. at a trade roundtable scheduled for 6:30 p.m. Friday, March 2, at University of Maine at Fort Kent's Nadeau Hall. 
The purpose of the meeting is to let the independent U.S. senator hear firsthand from Maine loggers, truckers and farmers about the impacts Canadian competition and existing trade agreements are having on their families and livelihood, according to a Monday press release from the Maine Legislature's Senate Democratic Office.
The meeting comes after a similar roundtable was held in October in New Canada with Gov. Paul LePage. At that meeting, LePage, Jackson and loggers found some common ground, although the governor said federal trade rules tied his hands in same cases.
Since the initial meeting with the governor, there have been "a couple of violations and confusion about state and federal enforcement," according to the release. Jackson is hoping King's presence at the roundtable will ensure the concerns of local residents are heard in Washington D.C.
"Every time we seem to make progress on this issue, something happens that prevents us from moving forward. I am looking forward to a productive conversation between Senator King and Maine loggers and truckers," Jackson said in the release. "People in Aroostook County are frustrated and rightly so."
"I think it is important for Sen. King to hear directly from Maine workers in rural Maine, who are losing their jobs and way of life to cheap Canadian labor," Rep. John Martin, D-Eagle Lake, said in the same release.
Sen. Jackson, himself a fifth-generation logger whose family still makes a living in the Maine woods, has submitted several pieces of legislation addressing the issues. Last week, the Legislature's Taxation Committee voted in favor of an amended version of LD 1744, "An Act To Create the Hire American Tax Credit for Businesses That Hire Residents of the United States."
If passed, the bill would create a tax credit to incentivize the hiring of Maine workers for Maine trucking and logging jobs. LD 1744 now faces an initial vote in both the Senate and House.