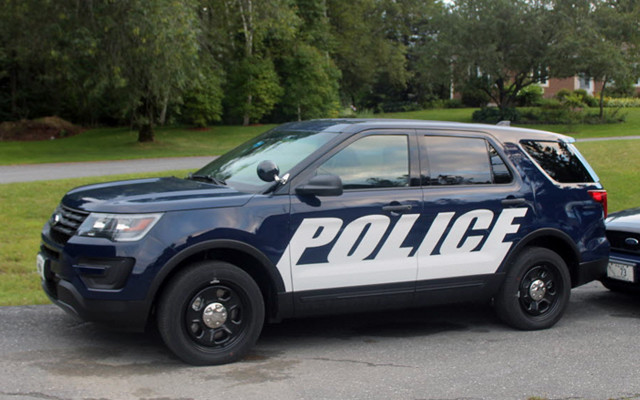 FKPD
Police cruiser for the Fort Kent Police Department. (Jessica Potila | SJVT/FhF)
Police charge Fort Kent man with OUI
FORT KENT, Maine — Police arrested a Fort Kent man following an early morning traffic stop on Friday, Feb. 16.
Officer Michael DeLena of the Fort Kent Police Department stopped Thomas Levesque, 25, shortly after 1 a.m. for a traffic violation at the intersection of Monument Drive and Pleasant Street.
Upon investigation, the officer determined that Levesque was operating a 2005 Volkswagen under the influence of alcohol. DeLena arrested Levesque and charged him with OUI.
Levesque will appear at Fort Kent District Court on Monday, April 2.