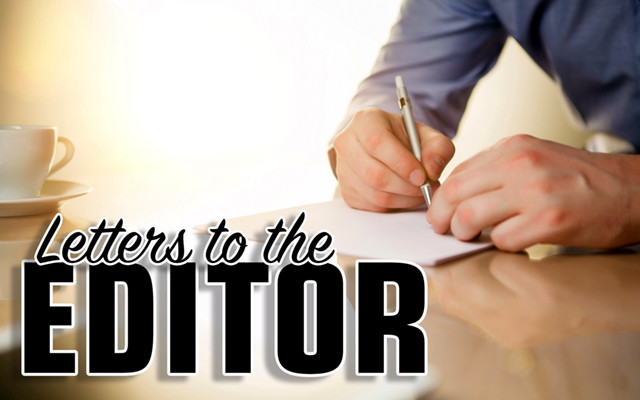 Accomplishments — Yes
To the editor:
This is in response to Mr. Crean's letter, "Accomplishments or not?" A few corrections are warranted, but due to word limit I'll respond to only one for now.

He states: "Deficit spending is never good; it leaves debt to future generations of Americans to deal with. We elect people to office to solve problems, not add to them. Obama did nothing to solve the deficit problem."
Notice he states that Obama did nothing to solve it. These are all negative and demeaning statements, incorrect and misleading.
Deficits can be explained as government spending more than the revenue coming in. Individual income taxes, corporate taxes, payroll taxes, excise taxes, etc., make up U.S. revenue source. Every year, overspending gets added to the total deficit. For example, with $3.4 trillion revenue coming in, if the U.S. spends $3.8 trillion, $400 billion would get added to the deficit.
There are mainly four reasons for increasing the deficit:
Military. Starting on 9/11, military spending has almost doubled. In 2011, it went as high as $855 billion, $583 billion in 2017, $700 billion 2018.

Mandatory spending. Social Security, Medicare and other mandated programs has exceeded $2 trillion a year since FY 2011.

 Economic stimulus. Remember the wall-street and housing crash of 2008, under a Republican Bush. The American people paid for that, a total of $2.8 trillion, not Wall Stree.

The recession of 2008-10 caused a net loss in incoming revenue. Obama had to stimulate, "Prime the Pump", to get the economy going again, which it did in spades: the numbers over his 8 years simply prove it
In 2018, because of the GOP tax plan for the rich, a lot less revenue will be coming in due to less incoming individual and corporate taxes (from 37 percent down to 22 percent), thus increasing the deficit. Republicans under their so called "Austerity Agenda" will then use this as an excuse to cry "deficit" and start to reduce spending for Social Security, Medicare and other mandated spending, so as to eventually destroy them.
So again the American people will be the losers. And again the perpetrators are Republicans and oligarchic rich. America is slowly being destroyed because of greed.  
James P. Chasse
St Agatha