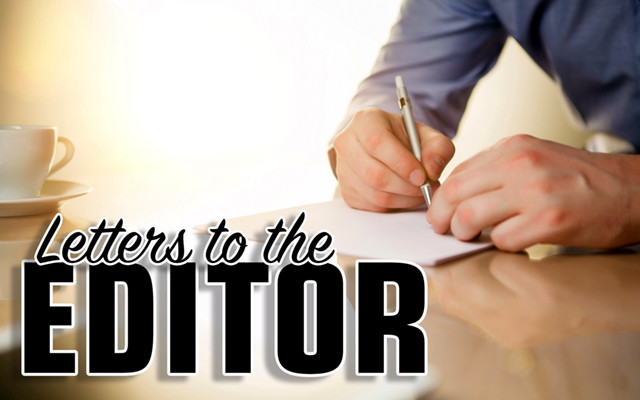 The Obama years — trials and accomplishments
This is in response to Lou Ouellette's letter "Grateful for Trump tax cut after Obama years." Specifically to his hateful and demeaning statement, "His (Obama) 8 year tenure of arrogance and incompetence will never be surpassed," like as if nothing in the previous Bush 8 years had occurred to cause the Great Recession Obama inherited.
And the Obama accomplishments were ALL achieved in the face of 100 percent blockage from a Republican Senate and Congress. Here are just some feats that Obama achieved:
Ended the 2008 Recession.

Modernized the auto industry. He bailed out the U.S. auto industry and saved 3 million jobs.

Reformed health care. By 2014, 95 percent of Americans were insured.

Regulated the big banks. Dodd-Franck Wall Street Reform regulated the bad practices of Wall Street. Consumer Financial Protection Agency regulated harmful credit card and mortgage practices.

2010 tax cuts. In December 2010, Obama and Congress agreed on an $858 billion tax cut. Businesses received $140 billion in tax cuts for capital improvements and $80 billion in research and development tax credits (the Republican tax cuts of today do not do that — they only benefit the few who keep their gains). The estate tax was exempted (up to $5 million), and there were additional credits for college tuition and children. This provided a hugh stimulus in the following years and gave Trump a humming economy to work with. The deficit spending by Obama was used to stimulate the economy and all for the good.

Eliminated bin Laden threat and withdrew troops from Iraq and Afghanistan wars.

Raised fuel efficiency standards. He required cars and light trucks to obtain 54.5 MPG by 2025 reducing oil consumption by 12 billion barrels, saving drivers $1.7 trillion.  

Reduced carbon emissions.

Nuclear agreement with Iran.

World's largest trade agreement (Trans-Pacific Partnership).

International climate change agreement.

Best job creator — biggest job creating president in U.S. history. Put 22.309 million people to work from January 2010 to the end of his term. Would have been even better if Congress had approved Obama's proposed Americans Job Act.
There are a lot more Obama achievements I could list. Note that these Obama accomplishments all helped to benefit the working American, while what the Republicans want to implement will only benefit the rich and weaken the American worker.
Also note that in the one year Trump has been in office, with a full Republican Congress to back him, he has accomplished only one thing: a tax cut for the rich simply because it favors them, the rich. (Interesting fact: The net worth of Trump's cabinet members (23) is more than one third of the lower third of the American populace (107 million) Other than that, all Trump has done is end, or try to undo, all of what Obama accomplished for the American people in his monumental 8 years of unselfish service for the American people. It will only get worse under Trump.
James P. Chasse
St Agatha