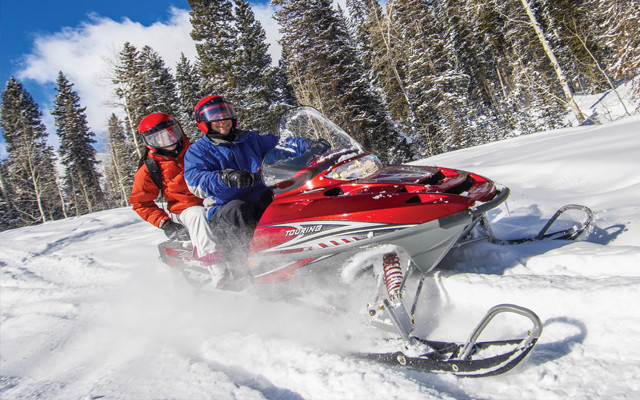 Snowmobile
(Courtesy of Metro Creative)
Board approves temporary reroute of ITS 81 along town road
GRAND ISLE, Maine — Selectmen recently approved the use of a portion of Grivois Road as a temporary public access route for snowmobile trail ITS 81.

The move, approved at an emergency board meeting Dec. 27, came after Irving Woodlands announced it would be working in an area where the existing trail runs.
Ricky Theriault, a board member of the Cold Mountain Snowmobile Club, told selectmen the club had explored other options for the detour, but was unable to find a suitable alternative, according the the board of selectmen minutes.
ITS 81 connects the Van Buren end of the St. John Valley to the Madawaska and Frenchville areas.
The temporary access route on Grivois Road is from the Val St. Amant property to Rene Violette's driveway, a distance of about a mile and a half. The club will be responsible for installing temporary signage, including speed limit and caution information.
Grivois Road is a town road and use of it as a snowmobile or ATV access route requires selectmen approval.
According to Theriault, Irving representatives told club officials that snowmobilers may go back to using the regular ITS 81 trail once the company is done working in the area, although there was no timeframe given for when that might be.