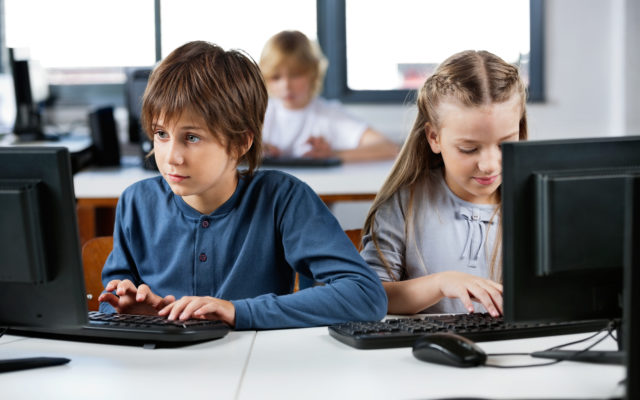 AdobeStock_56056726
(Courtesy of AdobeStock)
There's no easy solution for Maine's emptying schools
It's no secret that many of Maine's public schools have been losing students. But it can be difficult to fully understand the deep impact that declining enrollment can have on individual students and staff.
Between 2007 and 2016, about two-thirds of schools saw a net decline in their student populations, according to Maine Department of Education data. Some counties, like Aroostook, have lost as much as 17 percent of their student population in that span.
In the most rural parts of the state, like The County, schools are often the lifeblood of local communities. In addition to being the source of basic education, they are venues for athletic events, drama and musical performances, and other community gatherings.
To help struggling districts, the Department of Education has offered grants as part of the EMBRACE Initiative, which is meant to encourage school districts to come together and offer services regionally in an effort to increase efficiency.
So far, the state has awarded 10 grants, ranging from $130,000 to $798,000, to school districts so they can tackle a range of issues, including collaborations to offer special education and professional development for teachers at a regional level, instead of through individual school districts.
The Fiddlehead Focus / St. John Valley Times is pleased to feature content from our sister company, Bangor Daily News. To read the rest of "There's no easy solution for Maine's emptying schools," an article by Bangor Daily News, please follow this link to the BDN online.