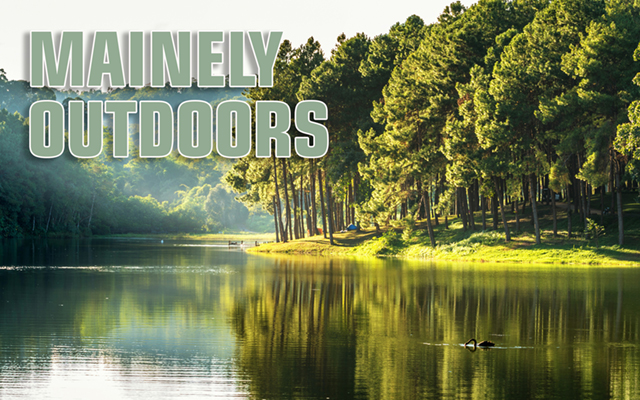 MainelyOutdoors
Not Released (NR)
The Creedmoor 6.5: from mongrel to top dog
Like every type of technology since fire and the wheel, some forward thinking inventor has felt the need to innovate and improve. Few products have enjoyed as much progress in esthetics, mechanics and effectiveness as the firearm industry. There are limitations, however, and really new creations are rare.
A hundred years ago throughout New England, deer, moose, and bear hunting mainstays were the .30-30 Winchester, 35 Remington and the model 90, 300 Savage. Lever actions were king and scopes were a rarity for Maine's thick forest shooting situations. Fast forward 50 years and the 30 calibers still reign in the form of constantly evolving .308 and 30-06 long guns, with the much touted, flat shooting .270 rounding out the top three. This terrific trio of big game rifles still remain the most popular throughout most of the U.S. year after year, even today with the vast variety of high quality rifles and diverse calibers.
New models of guns are fairly common, but new calibers — that's a far different story. Especially new cartridge calibers that exhibit lethal, accurate and esthetic qualities impressive enough to create a following of hunters and target shooters. There are a bunch of "wildcat" shells combining handloading changes in the brass, powder, primer and bullets developed by experimental individuals creating their own calibers. Most never make it to the "big leagues," so to speak. That's when the new cartridge and gun combo are so good that a major firearm and ammunition manufacturer begin to mass produce them.
In the land where folks adore their 30s, offering up a metric caliber is usually a death knell. We all remember the attempted metric changeover in the days of Jimmy Carter and Gerald Ford. The one lone caliber that's ascended the mountain of hunter acceptance thus far is the 7mm Remington Magnum. And, this now revered top 10 hunting cartridge and top 10 center fire cartridge has taken since its introduction in 1962 to achieve its lofty position. Now, after more than half a century, it seems another odd ball metric is slowly but surely ascending that craggy, rigorous mountain of shooter success and acceptance.
Previous attempts to enter the American long gun market by such sister shells as the .260, .264, 6.5x55mm Swede and the 6.5 Rem. Mag. failed to impress the masses and quietly faded into near obscurity. The normal path to inception of a new caliber occurs when an executive from a gun company approaches a higher-up in the ammo business, or vice-versa, with an idea. A deal is struck for each to produce matching guns and cartridges and to flood the market with ads and cross their fingers that the new idea catches fire.
Inception of the 6.5mm Creedmoor occurred under completely different circumstances. It is the offspring of legendary high powered rifle competitor Dennis DeMille and Dave Emary, senior ballistics expert at Hornady. At the 2005 National Matches at Camp Perry, they brainstormed to overcome the problems of a load referred to as the 6XC. Demille listed seven requirements he felt were crucial to the hypothetical new cartridge — light recoil, notably less than a .308 for shooter comfort, a high ballistics coefficient bullet that shoots flat and also extends barrel life and accuracy. The cartridge also needed to be magazine length to allow rapid-fire for competitions.
Three other requirements for the manufacturer to follow were to use readily available components, so handloaders could easily replicate the load exactly, have the reloading recipe on each box and be produced in large enough quantities to meet hunting and target shooting demand.
A year later, in 2006, Hornady produced a prototype cartridge using the forgettable .30 TC shell and in 2007 the new 6.5 Creedmoor hit the market. The name came from the New York location where the first national rifle matches were held. Little did anyone realize how quickly and widespread this new cartridge would rise in popularity for hunters and target shooters throughout the U.S. and across the world.
After several years of reading newspaper and magazine articles, as well as watching televised hunting shows featuring the 6.5, I became acutely aware of two facts: this cartridge was no flash in the pan fluke, and I had to have one!
Browning firearms have been associated with quality, dependability and technical innovation for decades, so my research of several top rate rifle manufacturers of the new 6.5 Creedmoor ended at their doorstep. Not surprisingly, Browning has gone several steps further than just offering the new cartridge in one of the proven rifle platforms. They developed a new long gun.
Browning's Hell's Canyon speed, long range McMillan X-bolt offers the epitome of unique style, functionality and efficiency. Its camo, synthetic McMillan Game Scout stock, 26" Cerakote Burnt Bronze receiver and fluted barrel with threaded muzzle brake make it a work of art in any sportsman's eyes. This work of art also features a glass beaded, free floating barrel drilled and tapped for scope mounts, 60-degree bolt lift, adjustable feather trigger, top tang safety, palm swell and textured gripping surfaces and a Decelerator recoil pad. McMillan Game Scout offers a sportier style stock with the tactical long range features of vertical pistol grip and high comb.
I topped my 6.5 Browning Hell's canyon with a Leupold VXR 4-12 X 40mm illuminated scope and this combo is quickly becoming my favorite firearm for on the range or in the woods. Maine hunters will find the 6.5 accurate and lethal for deer, moose and bear with fairly mild recoil. Should you want to go varmint hunting for coyote or fox from 50 to 500 yards, decrease your bullet weight and this flat shooting wonder will fill the bill. If you care to venture for large plains game, the 6.5 Creedmoor has done it before and will do it for you.
The 6.5 can be your everyday whitetail rifle or shoot pinpoint groups at a 100-yard match competition. Its possibilities seem endless and its popularity boundless. I'm a long time, hard core .270 enthusiast with little use for new calibers — until now! If you hunters and shooters out there are like me, you probably don't really "need" a new rifle, but always want one. It's certainly not too late for this deer season, and what a great Christmas gift. It's one of those that keeps on giving. Check out the 6.5 Creedmoor. The rifle of the future is here now.