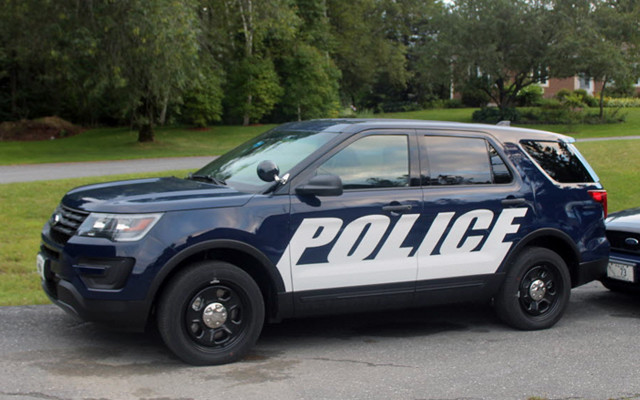 FKPD
Police cruiser for the Fort Kent Police Department. (Jessica Potila | SJVT/FhF)
Fort Kent police charge local man with early morning OUI
Local police charged a Fort Kent man early Friday morning with operating under the influence, after he allegedly veered from the travel lane on West Main Street, hit the curb and spun around.
Officer Curtis Picard of the Fort Kent Police Department pulled over John Kilcollins, 33, after the officer saw him swerve and strike the sidewalk near Paradis Shop 'n Save at approximately 1:30 a.m., according to Police Chief Tom Pelletier.
Kilcollins' blood alcohol content was more than two times over Maine's legal limit of 0.08 percent for driving, Pelletier said Monday.
Police also charged Kilcollins with violation of condition of release stemming from previous multiple traffic violations, the chief said. Kilcollins was able to post bail following his arrest.
Pelletier said there was no substantial damage to Kilcollins' 2008 Suzuki car and there was no damage to any private or other public property.
Kilcollins is scheduled to make an initial court appearance, Jan. 26, at Fort Kent district court.