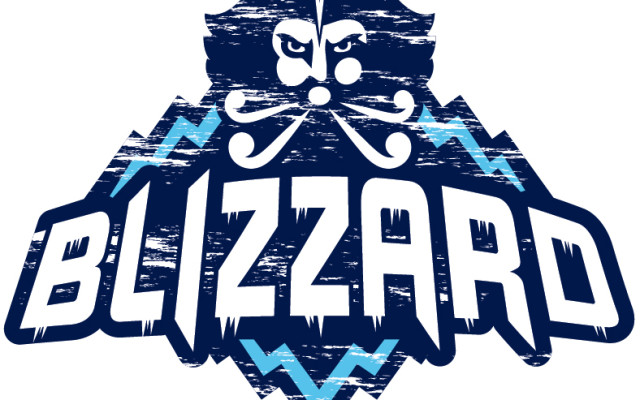 LOGO_BLIZZARD_FINAL_19718236
Junior hockey welcomes the Edmundston Blizzard
EDMUNDSTON, New Brunswick — The Edmundston Junior Hockey League management announced Wednesday, Feb. 8, 2017, the name and logo for its new team: the Edmundston Blizzard.
The name was chosen following a public vote for one of three names selected by the team's communications committee.
The Edmundston Blizzard will enter the Maritime Hockey League (MHL) at the end of this season, following the transfer of the Dieppe Commandos to Edmundston.
Designed by graphics firm Productions Rouj, the logo shows the word "Blizzard" in blue lettering encrusted in the mountainous and undulating landscape of the territory, with the Greek mythology figure, Aeolus, blowing to illustrate snow blustering like a blizzard.
"We are very pleased with the name chosen," said team chairman Andre Lebel. "The desire to have a new unifying name that has no connection with the past was unanimous among the investors of the team. The Blizzard will play in Edmundston, but it is first and foremost a regional team. We want the people of Kedgwick, Saint-Quentin, Grand Falls, Bas-Madawaska, and Haut-Madawaska to [identify with] the Blizzard because the team will draw players from all over the territory."
A drawing was held from among those who submitted the name Blizzard to the selection committee. Alain Morin of Edmundston won two season tickets for the 2017-2018 season.
The communications committee initiated the selection process in early December 2016 by inviting the public to submit names. The group received hundreds of proposals from Dec. 2 to 15, and then, from December 16 to 31, the selection committee narrowed the list to three finalists and again held a public vote.
During the Feb. 8 press conference, the team also presented the 30 investors. The communications committee posted the Facebook (@BlizzardEdmundston) and Twitter (@LeBlizzardLive) pages of the team.
More information is forthcoming about season ticket sales and the search for billet families for players from outside the region.
The team, whose franchise was transferred from Dieppe to Edmundston in preparation for the 2017-2018 season, will play at the new Jean-Daigle Center in Edmundston.