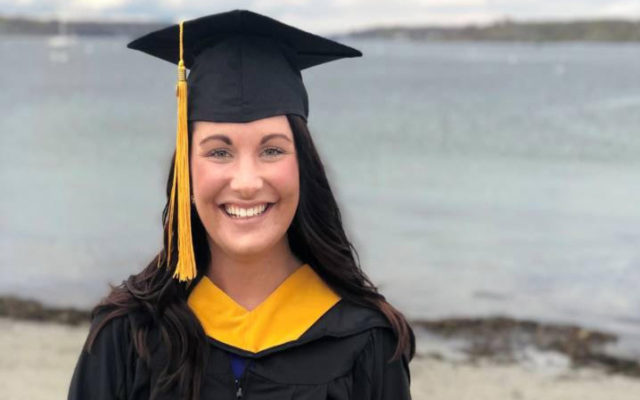 SJ-CyrGrad-24-19-24925184
Taylor Cyr (Courtesy of Scott Cyr)
Cyr earns degree in physician assistant studies
MADAWASKA and FORT KENT, Maine — Taylor Cyr, daughter of Scott and Tonia Cyr of Madawaska and Pamela and Craig Thibodeau of Fort Kent, and a member of the graduating class of 2019 at the University of New England Westbrook College of Health Professions, participated in commencement ceremonies on May 18 at the Cross Insurance Arena.
Cyr graduated with an Interprofessional Honors Distinction Award, receiving a master of science, physician assistant.
On the previous day, the graduates received their hoods — the most symbolic part of the academic regalia — at a separate hooding and awards ceremony at the arena.
Cyr is employed on the hospitalist team at Southern Maine Health Center.