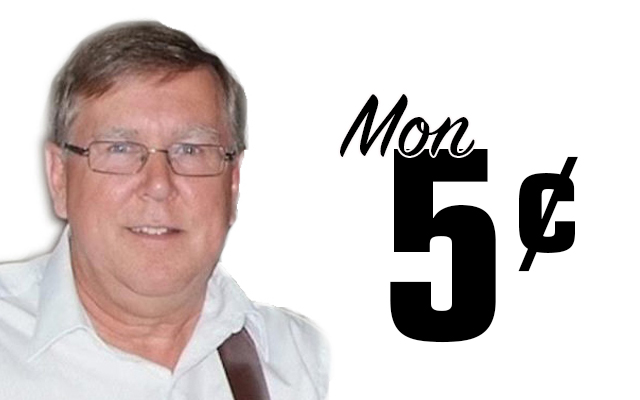 P'tit Jean va chez l'vieux magicien — Part 4 of 5
NOTE: The traditional tale of Petit Jean, as told to me by Mr. Thadée Lausier of Grand Isle in the 1970s when I worked summers for Prof. Roger Paradis at UMFK, is 2,500 words long. It obviously is too long for this column which is about 400 words long. So, the tale will be told in five installments. You will notice many more details than previously shared in this column.
To hear Mr. Lausier tell this tale, go to the Acadian Archives of the University of Maine at Fort Kent and ask to listen to the CD.
It will not be translated.
Dans rien d'temps sontais rendus chez l'vieux magicien.
P'tit Jean met Gros Gris dans l'étable pi y va a maison, cogner a la porte d'en arriére. Une voix douce dit, "Entrée." P'tit Jean rentre dans la cuisine pi y voie la plus belle fille qu'y avais jamais vu après faire la vaiselle. C'étais Petite Chaperon Vert. Elle se tourne vers lui et dit, "P'tit Jean! Cosse tu fait icitte!"
P'tit Jean lui conte s'qu'y étais arrivé. A dit, "Mon djieu, P'tit Jean. Tu peut pas rester icitte. Le vieux magicien est près a revenir. Sauve toué, P'tit jean, sauve toué en attendit que tu peut!"
P'tit Jean dit, "Non, j' me sauve pas sans toué, Petite Chaperon Vert. J'peut pas t'laisser icitte avec le vieux magicien!" Y s'en va a l'étable pour essayer de trouver une maniére de s'sauver avec Petite Chaperon Vert.
Après tchuque minutes, y s'en dort. "P'tit Jean!" P'tit Jean fait un saut. Y r'garde allentours pi y oué personne. Y s'farme les yeux. "P'tit Jean!" La P'tit Jean étais sur qu'y avais pas rêvé. "P'tit Jean!" P'tit Jean s'assis pi y r'gard Gros Gris. Gros Gris dit, "P'tit Jean, faut faire tchuque chôse." Gros Gris parlais!
"J'sais," dit P'tit Jean, "mais shu pas sure quoi faire, you know."
"Moué j'sais," dit Gris Gris. Gros Gris étais un joual magique qui pouvais dire l'avenir. Gros Gris dit, "Demain matin le vieux magicien va te demander de jouer a la chachette. Tu ira su' bôrd du pondou, tu t'coupera une branche, pi tu pêchera dans l'pondou. Quand tu poignera un petite poisson toute lette, ratatinée, pi qui fait pitché, tu prendera ton couteau de poche pi to commencera a le cleaner."
Comme de faite, le vieux magicien arrive a l'étable l' lendemain matin pi y dit a P'tit Jean, "Aujourd'hui a jouent a la cachette. C'est toué qui conte jusqu'a cent!" Pi y disparais.
P'tit Jean s'ferme les yeux pi y conte jusqu'a 100. Après ça y déscend jusqu'au pondou pi y s'coupe une branche pi y commence a pêcher. Y poignais des beaux gros poissons, plus beau pi plus gros qu'y avais jamais vu. Tous d'un coup, y poigne un p'tit poisson lette, toute ratatinée, qui faisais vraiment pitché. P'tit Jean perd pas d'temps pi y commence pour cleaner le poisson. BANG! Le poisson devien le vieux magicien. Pi y étais pas content! "Mon p'tit snoreau! Tu gagne aujourd'hui mais ont ouaira b'en demain!" Pi y disparais.
Don Levesque is a Grand Isle native who worked in community journalism for almost 35 years. He was the publisher and editor of the St. John Valley Times for 15 years prior to retiring in 2010. He wrote a weekly newspaper column, called Mon 5¢, in the Valley Times for more than 20 years. He has been inducted into the Maine Journalism Hall of Fame and the Maine Franco-American Hall of Fame.