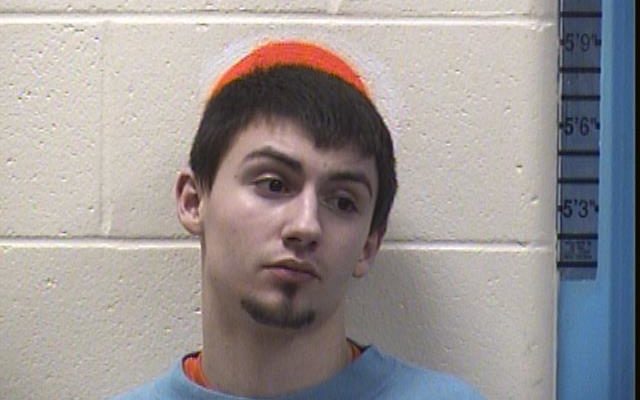 28963921_H24869599
Corey Raymond of Fort Kent. (Maine State Police)
2 St. John Valley men accused of meth trafficking
Two St. John Valley men are facing drug trafficking charges following a Saturday morning traffic stop in Fort Kent.
Trooper Matt Curtin stopped a vehicle occupied by 38-year-old Jacob Jandreau of St. Francis and 20-year-old Corey Raymond of Fort Kent on Caribou Road after 8 a.m. Saturday, according to the Maine State Police. During the course of the stop, Curtin determined that the driver of the vehicle was currently out on bail with conditions that allowed police to search his vehicle.
While searching the vehicle, Curtin discovered more than 5 grams of methamphetamine and numerous items related to drug trafficking and arrested Jandreau and Raymond, state police said.
Both men were charged with unlawful trafficking of methamphetamine, a Class B felony. Jandreau also was charged with violating conditions of release, a Class C felony. Jandreau and Raymond are being held at the Aroostook County Jail in Houlton.
Raymond was arrested previously on Feb. 12 at a St. John apartment.on eight outstanding warrants involving violation of conditions of release and charges of theft and possession of scheduled drugs.