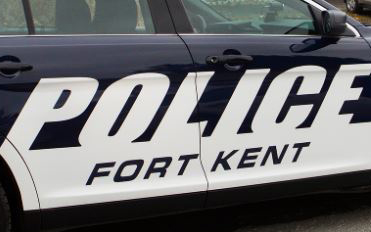 Fort Kent police chief reminds drivers to slow down, obey traffic laws
FORT KENT, Maine — Residents have filed an increasing number of complaints with police about speeding and other traffic violations in the past few weeks, prompting Chief Tom Pelletier to remind drivers about the importance of slowing down and obeying the law. He also pointed out that violators face hefty fines.
The complaints include reports of loud mufflers, squealing tires and speeding in the downtown area, Pelletier said.
"Spring is here and we understand people have spring fever and are anxious for summer, but we ask people to be respectful of other people in the community," Pelletier said.
The police chief said he is most concerned about reports that motorists are failing to stop for pedestrians in town crosswalks.
"Some crosswalks have button lights to alert approaching motorists to pedestrians in the crosswalk," he said. "The law requires motorists to stop at crosswalks if there is a pedestrian in the crosswalk and especially if the lights are flashing."
Pelletier pointed out that failure to yield to a pedestrian in a crosswalk carries a $165 fine.
"We want people to be aware of these laws," he said. "We plan to enforce them."
Pelletier noted that the local police department is currently down two full-time officers with the departure of Michael DeLena, who recently joined the Aroostook County Sheriff's Office, and because of the temporary leave of Sgt. Dalen Boucher. The department is currently recruiting a new officer to fill DeLena's position.
The chief added that the local department has received a 26 percent increase in all calls for service, with traffic violations being a portion of them, in the past year.
"Our decrease in resources makes it a challenge for us, but we respond to and take seriously all complaints,"  Pelletier said.
"We ask for the public's help with regard to some of these traffic issues, that motorists follow the law and show respect for others," he said.