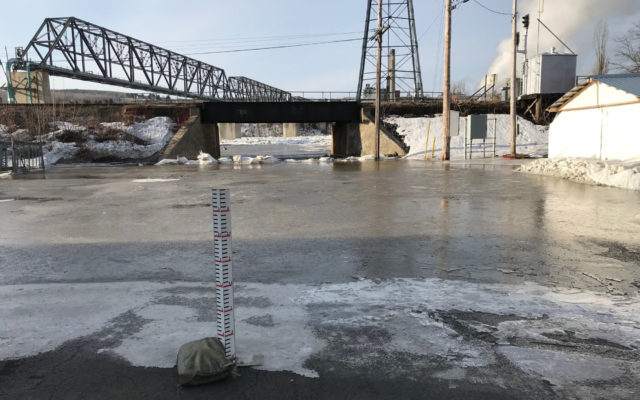 glace
Edmundston city officials will monitor waterway levels this weekend, April 20-21, 2019, in light of expected rain and increased snowmelt. (City of Edmundston)
City of Edmundston watches for weekend flooding risk
EDMUNDSTON, New Brunswick — The City of Edmundston is putting all its crews to work to monitor waterway levels, due to the amount of rain expected over the next few days and the amount of snow still on the ground in the region.
Jacques Doiron, emergency measures coordinator, indicated in an April 18 press statement that increased efforts and monitoring are concentrated in the areas most affected during previous floods. River monitoring will continue over the next few days, including at various strategic points, namely the regions near the À-la-Truite, Iroquois, and Madawaska rivers, as well as the Saint John River.
Any irregularities or sudden floods will immediately be reported to Edmundston's emergency coordinator, who will take the necessary measures.
According to the most recent forecasts, most of the watercourses that surround us or that are in Edmundston will increase over the next few days. Environment Canada predicts up to 60 mm of rain.
People living in low and flood areas are advised to remain alert by listening to weather reports and be prepared for their safety. The City of Edmundston is asking residents who live near watercourses and flood zones to be cautious and vigilant over the next few days and to report any situation to the Public Works Department at 739-2103.